Monday 6 September 2021
It's time to...check out our jam‐packed content programme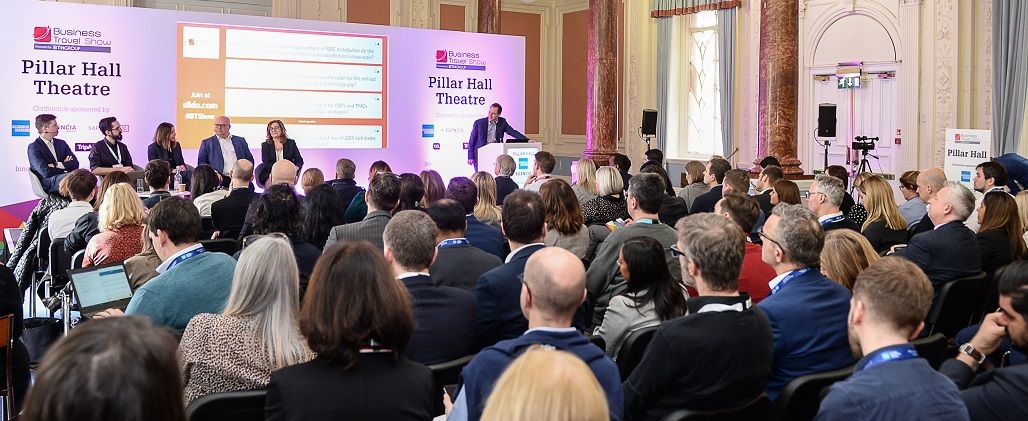 This year's conference agenda is jam‐packed with sessions to help you rebuild and refine your travel programme, ensuring it – and you – are post‐pandemic fit and ready to support your travellers when they hit the road again.
Buyers, suppliers, consultants and experts will tackle the most pressing travel topics, including ethical travel, risk management, cost‐cutting, using science to improve compliance and working with TMCs.
The programme kicks off on Wednesday 29 September with an afternoon of sessions at ExCeL London solely for hosted buyers.
On Thursday and Friday, masterclasses (for hosted buyers only) and our Fundamentals line‐up will take place on the show floor exclusively for visitors to ExCeL. These are accompanied by an amazing array of panels and supplier‐sponsored sessions both of which will be simultaneously live‐streamed through the Business Travel Show Europe online experience. And, finally, our buyer‐led TED‐style talks and Business Travel Innovation Faceoff competition can be viewed online but also be streamed into the show theatres.
The Conference Edit...
Andy Hoskins' Top Five Conference Sessions
We asked Business Travel News Europe editor Andy Hoskins to jump off the fence and choose his top five must‐attend conference sessions from Business Travel Show Europe this year:
"My first two choices are a little biased," he said, "because I'm moderating them, but they truly promise to deliver great advice, insight and lively debate. I'm also looking forward to several sessions addressing sustainability and how, as an industry, we need to reduce our environmental impact. There's a lot of work to be done here, but we have some great speakers to advise on both the first steps and on developing more comprehensive sustainability goals."
Terra Incognita – mapping managed travel's future in a totally changed landscape (Pre-show hosted buyer conference)
Wednesday 29 September at 13:50
Vaccines, testing, quarantine, health passports – what's the medical outlook for business travel? (Panel)
Friday 1 October at 12:40 (This session is on our Ethical Travel Trail)
Make your travel programme truly sustainable by 2030 (Panel)
Thursday 30 September at 10:00
Can airline choice really green my travel programme? Is Sustainable Aviation Fuel the answer? (Masterclass – hosted buyers only)
Friday 1 October at 11:20
Sustainability – How to reduce your company's travel‐related carbon emissions (Fundamentals)
Friday 1 October at 12:40