Wednesday 8 January 2020
Travel and Transport Continues NDC Pilot Programmes with GDSs and Concur
New Distribution Capability (NDC) is only one area of innovation in travel, but it's a topic that has dominated press headlines. While there has been material progress with NDC, often upon further research of press announcements, you learn that only the initial steps have been taken and the industry has yet to see the scale that many people were expecting and would like to see by now.
When Travel and Transport first learned about the opportunities that the IATA NDC initiative could provide our customers and travellers, we were naturally open-minded and excited. Subsequently, we were invited to join IATA's Global Travel Management Executive Council (GTEC) in an advisory capacity, and earlier this year released a white paper outlining our position and view on NDC and airline distribution evolution as a whole.
We want to be deliberately transparent about our NDC journey, as announcements and language choices sometimes confuse or misrepresent matters. In any industry evolution like this, it's natural for the process to be long and phased.
What often confuses people is that the implementation of the 'standard' in fact requires factoring in each airline's varying technical and commercial approaches to their distribution strategies, so it's not as 'plug and play' as one might think. We continue to work closely with all three GDSs, and also incorporate non-GDS channels to ensure access to the broadest and most relevant content for our customers.
Earlier this year, our U.K. team started live customer pilot programmes with SAP Concur and TravelFusion to book NDC fares through Concur Travel. In October 2019, our customer's travellers successfully made 26 NDC bookings with British Airways and Lufthansa through Concur Travel online. The new fares are available to be self-booked by travellers and are also available to those who book offline through Travel and Transport's dedicated travel teams. It sits alongside non-NDC content from GDSs and other sources that Travel and Transport already provides.
When widely available, new fare content will enable flexibility in negotiating new types of air travel programs and opening up opportunities for an improved booking experience and more personalised content, including fare bundles with seating, upgrades, priority boarding, lounge passes and more.
We're conducting trial NDC bookings with two other multinational customers in the coming weeks. These pilot programmes aren't without their challenges, but they are a move toward wider adoption, and we are excited about the prospect of helping drive NDC to industrialisation.
Our next major projects come in Q1 2020, when we will start testing NDC content in the U.S. with two major North American airlines and a GDS partner, and we will also commence another Concur NDC pilot with United Airlines. We are currently participating in the new Qantas Channel, which went into effect on August 1, 2019.
Collaboration and transparency are at the centre of these projects; working with our customers, airlines and technology partners to help define and test solutions that will allow us to deliver NDC at scale for our industry and customers.
Until then, our teams continue to work seamlessly as they always have done with non-NDC content in our current booking environments, whether that's through an advisor or Dash Portal. We're delighted that the hard work our technical team has been doing can now be built on, eventually making NDC content available in the channels that our customers want.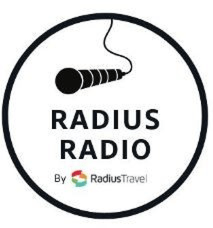 Hear more NDC insight from Kristen on the Radius Radio podcast
We hope to see you at stand B160 or at one of the many great sessions and events happening through the week. If you're not able to make it this year, you can still get in on the fun by following the events at insights.travelandtransport.com and on Twitter with live tweets from our team @TandTNews.