Monday 20 January 2020
Suite 16! - 16th Premier Suites To Open In Amsterdam In June 2020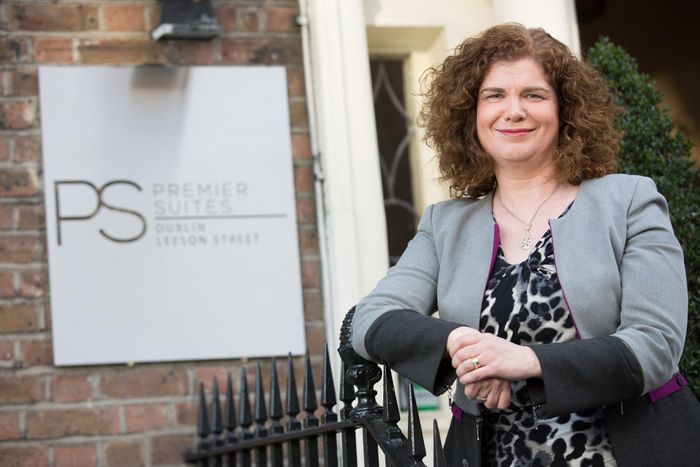 Dublin based international hospitality and hotel management company PREM Group is set to further expand its presence across Continental Europe as its 16th PREMIER SUITES is set to open in Zuidas, Amsterdam in June 2020. PREMIER SUITES PLUS Amsterdam will be located within the HourGlass Building on Buitenveldertselaan, Zuidas in the heart of the financial district of the city. The property is currently under construction and is expected to become one of the most iconic buildings in Amsterdam due to its impressive shape, materials used and imaginative architecture and will in fact be their flagship property due to its luxurious finish, fit out and prime location.
PREMIER SUITES PLUS Amsterdam will include 88 luxurious one-bedroom units, 26 two-bedroom apartments and 1 three-bedroom apartment. The units have been designed with the medium to long stay business traveller in mind and will be furnished with a fully equipped kitchen with combi-oven, microwave, hob, fridge, freezer, washing/dryer machine and coffee machine. They will also include a modern living area with a flat screen TV and luxury hotel bed from the Seventh Heaven range. Bathrooms are equipped with a power-shower and luxurious toiletries will be provided. A housekeeping service will be offered once a week. A reception team will also be available 24/7 ensuring a premium level of service and security is offered to guests.
The developers behind the HourGlass Building is the Maarsen Group. Along with PREMIER SUITES PLUS the building will include 21,000 m2 of office space. There will also be 700 m2 of retail and catering space, bicycle storage and 148 car parking spaces.
The light stone facade and the warm use of materials give HourGlass a classic and international vibe. The spacious lobby will be an impressive, light filled space and sets the tone for the rest of this contemporary building which will boast huge floor to ceiling glazed walls, commanding spectacular views across the river and the city.
The building is currently under development with some 400 construction workers on site in the current phase. The developers hope to fit the building out towards the end of March while PREMIER SUITES PLUS Amsterdam is planned to open in June 2020.
Enjoy the exclusive opening promotion and receive 15% discount in PREMIER SUITES PLUS Amsterdam to celebrate the opening! Only valid when staying a minimum of 2 nights.
This offer includes:
Overnight stay (min 2 nights)
15% discount
Bottle of prosecco in your room
Complimentary bathrobe and slippers in your apartment for use during your stay
Cleaning service (weekly cleaning for stays longer than one week)
ISAAP QUALITY ACCREDATITION AWARDED TO PREMIER SUITES
All PREMIER SUITES properties across the UK, Ireland and Continental Europe have been awarded Building Accreditation from The International Serviced Accommodation Accreditation Process (ISAAP). Whilst they have previously achieved the Operator Quality Accreditation, this is the first time they have undergone the Building Accreditation process and are delighted that each property meets the high expectations set out by ISAAP and to add this to the many accreditations of the already award-winning serviced apartment chain.
PREMIER SUITES are the first serviced apartment operator to have achieved Building Accreditation for all of locations. The programme assessed PREMIER SUITES properties from a genuine guest perspective making sure they met or exceeded more than 250 criteria, including security, duty of care, service and due diligence.
PREMIER SUITES are dedicated to ensuring every guest who chooses to stay with them has an excellent stay and qualifying for this accreditation is another way of showing how much they care.
Evelyn Haran, Chief Operating Officer, says: "We are extremely proud to have achieved The ISAAP Building Accreditation across our PREMIER SUITES Portfolio. Having always been an advocate of the ISAAP Accreditation Programme since its inception, we really wanted to test all elements of quality excellence, safety, security and duty of care on all our buildings. We are delighted to be one of the first Serviced Apartment Operators to achieve the ISAAP Building accreditation across the brand."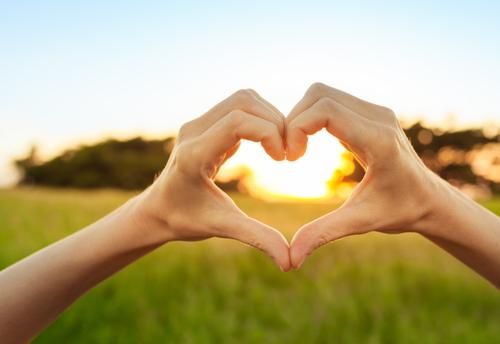 PS LIFE LAUNCHED
While we could never replace the feeling of stepping into your own home, PS Life has been launched to help make your stay as close to your own home life as possible.
PS Social
This initiative brings our long stay guests together and creates a community within PREMIER SUITES.
PS Social gives our guests a platform to communicate with each other and arrange social activities between themselves, while also attending a monthly evening arranged by the property.
Wellbeing
The Wellbeing programme encourages travellers to maintain their healthy eating and fitness routines while travelling, regardless of location, abilities or time constraints.
The vision is to facilitate, support and inspire our guests in gaining improved health and wellbeing during their stay in their own time and privacy.
The wellbeing programme includes fresh towels, drinking water, fresh fruit, local running maps with QR codes, mobility and resistance exercise cards, exercise videos created for guests to complete in the comfort of their apartment, yoga mats (available for purchase) and affiliations with healthy eating restaurants.
Pet Friendly
PREMIER SUITES are dedicated to ensuring a relaxing and comfortable experience for all guests – both man and man's best friend alike. Pets are welcome in suites for all extended stay guests. All apartments are completely deep cleaned on departure, following a comprehensive pet policy.
SOLO by PREMIER SUITES
Security is a main areas of focus, particularly for single and female travellers. PREMIER SUITES aims to make suites considerate of solo travellers and lone female guests.
All suites operate a comprehensive solo guest programme, covering key areas of security and measures implemented to ensure guests feel protected at all times.
Homegrown Greens
Homegrown Greens brings the outdoors indoors, with a unique selection of herbs or garden based within the property.
Homegrown Greens is available to everyone that stays with PREMIER SUITES. Full of fresh, home grown herbs and in some cases salad and vegetables too! Available for you to pick and use for cooking in your apartment.
Mobility Mojo
PREMIER SUITES are always working towards a more inclusive environment and take the subject of accessibility for our guests very seriously, especially with the growing demand in the sector. They have teamed up with an award-winning company specialised in providing easy to access information for people requiring special accessibility needs, Mobility Mojo.
Guests can simply browse the property website and link to the accessibility rating page whereby they can see their 'standard of accessibly rating' which ranges from bronze to platinum. This tool is proving very popular as accessibility is an issue for many people from parents travelling with infants in a pram to someone on crutches or using a walking stick. Not only do PREMIER SUITES audit their properties for wheelchair accessibility, they also rate other areas including voice announcements in lifts, braille letters on buttons, subtitles on TVs and alarm cords in bedrooms for emergency assistance.