Monday 28 January 2019
PREMIER SUITES LONE FEMALE GUEST PROGRAMME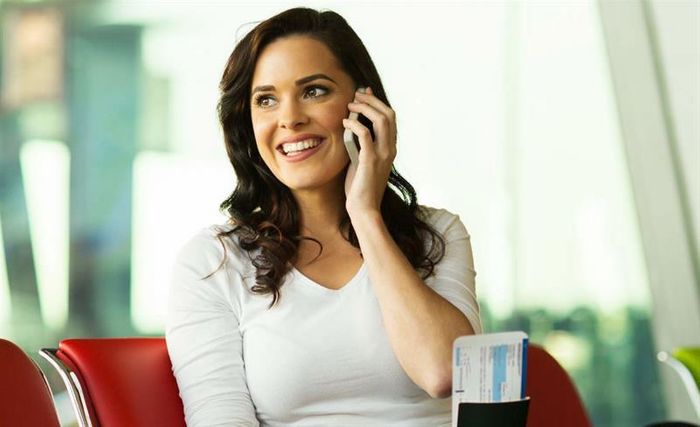 Serviced Apartments specialists PREMIER SUITES have launched a lone female guest programme. Designed to help female guests feel safe and secure during their stay, the programme covers areas such as the check in process, room allocation and apartment security.
Enhanced security measures stipulate that apartment doors are fitted with secondary locks and lone female guests must be allocated apartments on the first floor or higher, in the centre of the corridors rather than at the end of hallways or near fire exits. At check-in, room details are provided very discreetly and staff will never say the room number aloud. A team member walks each guest to their apartments taking time to ensure they are comfortable in their surroundings and familiar with how all appliances and facilities operate. Luggage assistance is also available.
Commenting on the launch of this programme, PREMIER SUITES brand standards manager Evelyn Haran said: "Security is one of our main areas of focus, particularly for our single and female guests. Our PREMIER SUITES properties aim to be considerate of lone females travelling far from home. We understand that travelling alone can create anxiety and stress and this programme may help our guests feel more secure in unfamiliar surroundings."
ABOUT PREMIER SUITES
PREMIER SUITES is an extended stay brand with over 15 locations across Europe offering guests a spacious alternative to a traditional hotel room. They offer a high quality fit out with contemporary décor and a friendly team of staff. Guests can avail of convenient services including grocery delivery, restaurant delivery, 24 hour dry cleaning and express check out. Guests staying for longer than seven days will have their suite serviced weekly with fresh linen and towels supplied. All locations provide high speed Wi-Fi. Choose from a selection of spacious studios, one bedroom and two bedroom suites, ideal for both short and longer term stays.
PREMIER SUITES PLUS
Enjoying all the features of PREMIER SUITES, our 'PLUS' properties offer the ultimate in comfort and luxury. Combine the style and hospitality of a luxury hotel with the space and comfort of your own home. Sleep soundly in our seventh heaven beds with crisp white linen, fluffy pillows and snug throws. Experience complimentary enterprise grade Wi-Fi, Nespresso coffee at the touch of a button, Elemis bathroom toiletries and salon quality hairdryer. Daily concierge service from 8am to 9pm.
The PREMIER SUITES brand is owned and operated by PREM Group whose accommodation portfolio spans Ireland, Belgium, France, Germany, Netherlands and the UK, with more than 3,500 guest rooms and 1,500 employees. PREM Group owns, manages and leases hotels and serviced apartments ranging from city-centre budget hotels to 4 star business hotels and luxurious resorts. The highly diversified company also includes procurement company Trinity Purchasing, Rate Wise revenue management solutions and Sprint Digital, a digital marketing agency who collectively provider services to over 500 hotel clients across Europe.
For more information, contact:
Eoin Fallon
PREMIER SUITES Brand & Marketing Manager
12 Lower Hatch Street, Dublin 2, Ireland, D02 R682
Email: efallon@premiersuiteseurope.com
Tel: +353 1 639 1154
Web: www.premiersuiteseurope.com