Thursday 7 April 2022
New poll shows 4 in 10 travel programmes include special consideration for lone women business travellers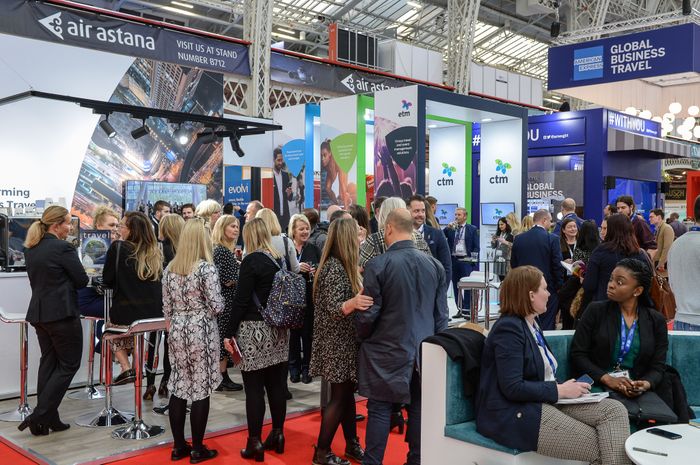 On the eve of International Women's Day, a new poll of travel buyers and managers from Business Travel Show Europe has revealed a significant rise in the number of travel programmes making special consideration for lone women business travellers.

More than four in 10 (42 per cent) of travel managers are now prioritising the needs of women, compared to 31 per cent in September 2021, and a further 7 per cent intends to introduce change within the next 12 months. Last year, this figure was 41 per cent, implying that some of those good intentions may have now come to fruition.

This compares favourably to a Business Travel Show Europe pre-pandemic survey (November 2019), which highlighted that more programmes were considering the specific needs of disabled, younger, older and LGBTQ+ travellers, as well as those from a marginalised community, but not for lone women.

Asked why this change has come now, Porsche's Head of Travel Management Brigitte Lehle commented:

"Changes in working life, and also in the mindset of society, have led increased compatibility between family and work for all parties (parents – men and women, and organisations). Women are also increasingly occupying professions that require business trips. However, mobile working also enables more flexible models. Therefore, changes in society, mindset and increased flexibility mean that women are going on business trips more often."

When asked what information she wants from her TMC to allowed for her to provide for lone women travellers, Brigitte answered:

"It would be good if I received detailed information on how to move around the country as a woman traveling alone, knowing that, for some countries, specific regulations or restrictions need to be considered. For example, is the country is safe? And can I move freely there? Are there any special regulations that I have to observe on my trip such as the local dress code? And when there are restrictions, how to handle it, for example, shall I take public transport or specific transfer services?"

"Clients have been asking us for help to provide more and better support for lone women travellers for some years,"
said Shelley Mathews, general manager, sales and partnerships, CTM Europe.

"This can be anything from requiring hotels or specific hotel rooms that are viewed as more secure, to eating in business lounges rather the hotel bar, and using pre-booked chauffeur cars over hiring onstreet taxis, for example. As a global TMC operating all over the world, we provide our customers with detailed local information relating to specific countries and cultures that may impact women travellers, too."

Speaking on behalf of Business Travel Show Europe exhibitor Addison Lee, Rachel Connolly, Business Engagement Liaison, said:

"Addison Lee has always been synonymous with safety and reliability. Through our partnership with UN Women UK and their Safe Spaces Now campaign, we will provide our drivers and colleagues with specific training to improve their awareness of women's safety. The training that we will deliver through this partnership will empower our drivers to report any concerns they have with a woman's safety and also educate them on what makes their vehicle a safe space for someone who may feel unsafe or vulnerable."

The poll was answered by 141 travel buyers and managers – 33% from UK, 41% from the rest of Europe and 25% from the rest of the world.

Business Travel Show Europe is the leading business travel event in Europe and returns as a fully face-to-face event at ExCeL London on 29-30 June 2022 alongside The Meetings Show and TravelTech Show, which returns to connect the travel tech industry in-person after more than two years away.