Thursday 7 April 2022
New data reveals sector-wide ignorance of global business travel risk management standard ISO 31030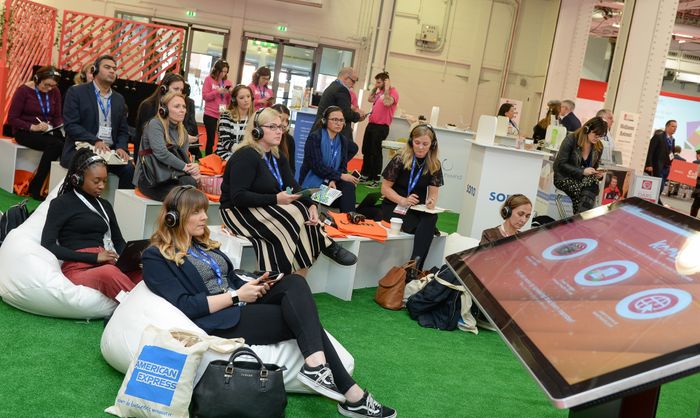 New data from Business Travel Show Europe reveals widespread ignorance of ISO (International Organization for Standardization) 31030, the new global standard for managing business travel risk, which aims to establish best practice for improving duty of care.
A total of 141 travel bookers, buyers and managers – 33% from UK, 41% from the rest of Europe and 26% from the rest of the world – responded to the question, "Are you aware of the ISO 31030 travel risk management standard?"
16%: Yes, and we are updating our policies to meet it
31%: Yes, but we have made no policy changes to date
43%: No, what is it?
10%: I don't know
For the 53% of travel bookers, buyers and managers still in the dark about ISO 31030, Business Travel Show Europe will be running a free educational session covering this topic at the show.

Taking place on Wednesday 29 June at 1430, 'From Covid to conflict – How to manage the current big risks for business travel' will investigate which issues buyers should pay attention to right now (including ISO 31030) and how to coordinate strategy to mitigate them. Panellists include:
Alice Linley-Munro, Travel Manager, Oil Spill Response
Emanuele Scansani, Director of Partnerships and Strategic Relations, Riskline
Bob Quick, Executive Director and Founder, Global Secure Accreditation
Alice Linley-Munro explained: "Duty of care and risk management have been brought into sharp focus with the impact of the pandemic and the war in Ukraine. It is a subject which is not going to go away, and in my experience has become even more of a concern to travellers who were previously confident in travelling but are now less so, and for broader reasons than before.

"The introduction of an ISO guidance document is a boon to travel professionals as it gives them a chance to assess their own programmes at their own pace against industry standards. It will be of particular benefit to those who are newer to industry and who may not have a network of peers built up, but it will also be an excellent chance for a review and refresh for those with mature TRM programmes."

Louis Magliaro, Executive VP, BTN Group, added: "The 2020s have, so far, proved the decade of risk management with Covid-19 cementing risk mitigation as the number one priority for travel managers. "Three years in the making, ISO 31030 was finally published in September 2021 and includes – but is far from limited to – best practice for managing Covid-related risk and traveller duty of care, which is particularly relevant as corporate travel continues to reopen across the word.

"It's currently a working guide for organisations, but there could be a time when meeting ISO 31030 criteria becomes a legal requirement. It's worrying that this information is yet to reach so many buyers. This session will bring buyers up to speed with the ISO recommendations and help them identify where gaps my lie within their own policies."
Business Travel Show Europe is the leading business travel event in Europe and returns as a fully face-to-face event at ExCeL London on 29-30 June 2022 alongside The Meetings Show and TravelTech Show, which returns to connect the travel tech industry in-person after more than two years away.

The event is free to attend for qualified travel buyers, bookers and managers. Non-buyer visitor passes can be purchased online with a special early bird rate available until 31 May.