Thursday 22 June 2023
Meet The Innovation Faceoff Finalists: Tripkicks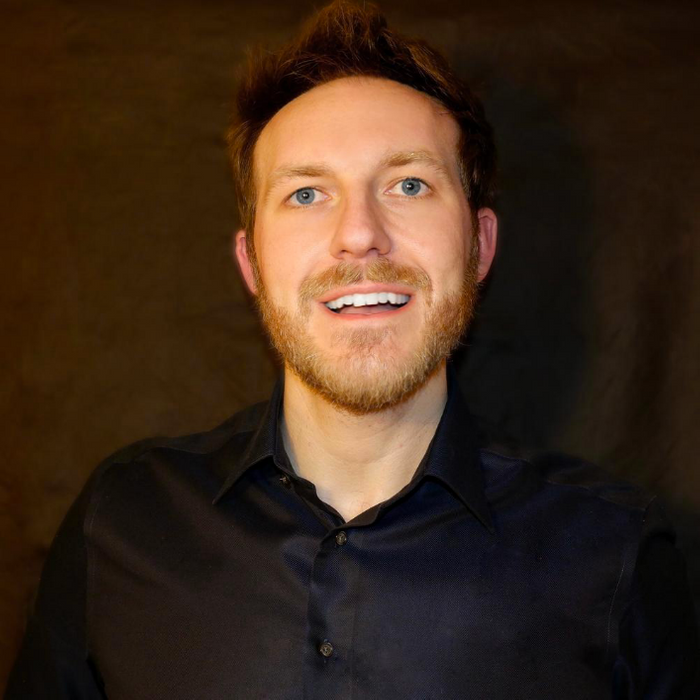 Returning to Business Travel Show Europe this year (28-29 June, ExCeL London) the Innovation Faceoff is a gripping competition that sees seven suppliers fight it out to take home the Business Travel Innovator Award as they showcase cutting-edge products, technology or services set to revolutionise business travel.
We meet five of the seven entrants - EY, Travelr ID, The Data Angel, Trip Kicks and QuadLabs - ahead of the event to find out what makes their tech so special.
Steve Newton, Head of Sales, Tripkicks
What do you do?
At Tripkicks, our mission is to make business travel better.
We connect travellers to everything they need to make smart decisions and book successful trips, while empowering travel managers with the tools to influence traveller behaviour and promote programme initiatives. Tripkicks integrates into SAP Concur Travel, and presents travellers with important information, including visa/entry requirements, policy updates, safety alerts, and destination intelligence. We partner with data providers like Riskline and CIBT to automatically present critical information, while also incorporating client-specific information and tips that's based on the origin and destination the traveller is searching for.
Our latest product enhancement leverages our partnership with Advito and their GATE4 emissions calculation methodology, allowing travellers to see accurate CO2 emissions figures for each flight while booking in SAP Concur Travel. We provide clear guidance towards choosing eco-friendly options by flagging the most sustainable flights and comparing it to the rest of the results, so travellers understand how much of an impact they are making.
What problem does your innovation solve?
In recent years, traveller expectations have changed significantly with the advancement of technology. Shopping experiences outside of business travel offer tailored guidance to help consumers optimise purchasing decisions by providing them with the information needed. At the same time, business travellers today have more questions about a trip – due to the changing global landscape, and an increased focus on priorities such as sustainability, health and wellness, and diversity, equity and inclusion. Added to this are the ongoing changes in policies and procedures from their employer.
Travellers need more information to make better decisions and they are looking to their travel programmes to provide it. Despite these massive changes in needs and expectations from business travellers, online booking tools are struggling to keep up with massive changes in content distribution, which has quickly become their primary, and almost exclusive focus.
As companies prioritise sustainability and carbon neutrality, travel programmes are increasingly tasked with taking action to reduce the impact of their programme on the environment. Until now, travel managers could only rely on post-trip emissions data to identify the best options for reducing their carbon footprint, and they were forced to use old emissions calculations with methodologies unable to differentiate between modern aircraft types and other criteria essential to calculating accurate CO2 emissions.
What are the benefits to travellers and organisations with travellers?
Tripkicks provides insights and guidance to travellers so that they're empowered with the information that they need to make the best decisions and have a successful trip. Travellers want to choose the right options, but they lack the tools to do so. With Tripkicks, travellers receive specific guidance that's actionable and enables them to discover the best options that support their travel goals.
Organisations leverage Tripkicks to shift traveller decisions so that they align with their corporate initiatives. The little decisions that travellers make can collectively and positively advance the priorities that are important to the organisation. By influencing traveller behaviour, Tripkicks enables companies to make a significant impact towards achieving their goals to better support their people, the planet, and their processes.
What are your plans for future growth?
Tripkicks has been commended for our work in advancing sustainability initiatives, and providing companies the tools to achieve their goals by changing traveller behaviour. We have a unique ability to bring insights and guidance into SAP Concur Travel, and we will continue our focus on helping companies make real progress in achieving whatever new initiatives and priorities the future brings.
What will it mean to you to win the Innovation Faceoff?
Being recognised for our contributions to the business travel industry would certainly be an honour and a privilege – but sincerely, the opportunity to share the stage with other innovators and present our solution to leading organisations is victory in itself.
Why is Business Travel Show Europe a great place to network, meet experts and also potential customers?
This year, our team is excited to participate in our very first Business Travel Show Europe! So far, I have been impressed with the show's preparation and it's unique Hosted Buyer Programme, which has already connected us with many confirmed meetings awaiting our arrival in London. I have no doubt the show will be a tremendous success, which should come as no surprise with any and all BTN Group events.