Thursday 22 June 2023
Meet The Innovation Faceoff Finalists: Travlr ID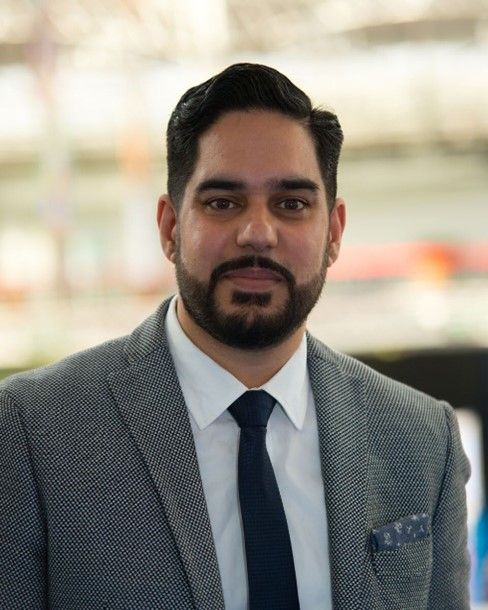 Returning to Business Travel Show Europe this year (28-29 June, ExCeL London) the Innovation Faceoff is a gripping competition that sees seven suppliers fight it out to take home the Business Travel Innovator Award as they showcase cutting-edge products, technology or services set to revolutionise business travel.
We meet five of the seven entrants - EY, Travelr ID, The Data Angel, Trip Kicks and QuadLabs - ahead of the event to find out what makes their tech so special.
Gee Mann, CEO & Co-Founder, Travlr ID
What do you do?
We are an exciting global identity network revolutionising the travel industry, enabling seamless communication between travel identities and profiles within our network.
What problem does your innovation solve?
Our innovation addresses the challenges of lack of interoperability, limited profile portability, data privacy, and security concerns while unlocking personalised travel experiences.
What are the benefits to travellers and organisations with travellers?
Greater control over personal data, streamlined onboarding processes for companies, tools, and travel suppliers, with greater opportunity to tailor individuals needs through the travel ecosystem.
What are your plans for future growth?
Our vision is to connect with major ecosystem partners, corporations, and travel suppliers to unlock limitless possibilities for the travel industry.
What will it mean to you to win the Innovation Faceoff?
Winning the Innovation Faceoff would be a tremendous achievement for us as an early-stage company. It would provide invaluable exposure for our business and serve as an early indication that we are creating something truly remarkable for the travel industry.
Why is Business Travel Show Europe a great place to network, meet experts, and potential customers?
Business Travel Show Europe offers a vibrant platform where professionals from various sectors of the travel industry come together. It presents a unique opportunity for startups like ours to network, connect with industry experts, and engage with potential customers on a significant scale.