Thursday 22 June 2023
Meet The Innovation Faceoff Finalists: EY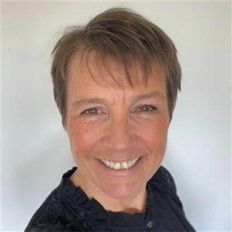 Returning to Business Travel Show Europe this year (28-29 June, ExCeL London) the Innovation Faceoff is a gripping competition that sees seven suppliers fight it out to take home the Business Travel Innovator Award as they showcase cutting-edge products, technology or services set to revolutionise business travel.
We meet five of the seven entrants - EY, Travelr ID, The Data Angel, Trip Kicks and QuadLabs - ahead of the event to find out what makes their tech so special.
Karen Hutchings, Global Head of Travel, Meetings & Events, EY

What do you do?
The EY Sustainable Travel Approval Tool (STAT) is designed to encourage employees to book more sustainable travel choices and support an organisations' carbon ambition. It builds off past approval tool successes and gives users tangible emissions information at the time they need it, prior to booking. The tool illustrates relatable emissions facts so travellers understand the impact of the emissions they will incur. The tool also quantifies the benefits of not travelling and using a virtual alternative.
What problem does your innovation solve?
STAT will help reduce the travel carbon footprint by putting control into the employees' hands. It provides employees greater visibility to both the financial and carbon impacts of their business travel decisions in a meaningful and understandable way.
What are the benefits to travellers and organisations with travellers?
Travellers are more informed about the carbon emissions their travel choices will incur as well as drive better behaviour, which will support EY achieve its net zero goal by 2025.
What are your plans for future growth?
We are looking to add in a gamification element to the tool, pitching individuals and service lines against each other as well as implement eco badges recognising continuous good behaviour. Obtaining consistent hotel data is also part of the growth plan.
What will it mean to you to win the Innovation Faceoff?
It would be an honour to win the Business Travel Show Europe Innovation Faceoff since the tool was a project instigated, ideated and subsequently implemented by the EY Travel, Meetings & Events team that were already delivering great results.
Why is Business Travel Show Europe a great place to network, meet experts and also potential customers?
Business Travel Show Europe provides the opportunity to network and engage with multiple people under one roof as well as join educational sessions.