Wednesday 13 February 2019
Introducing Atrium Hotel Heathrow: over 580 blissful rooms Brand New Opening - April 2019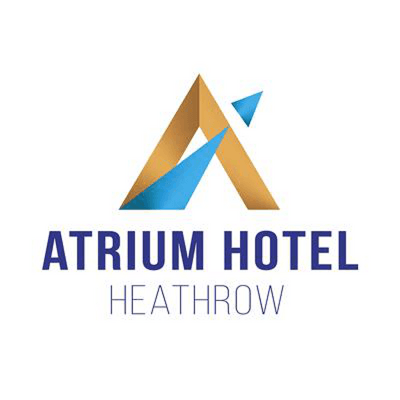 Less than five minutes from London Heathrow sits the new Atrium Hotel.
Busy flyers will love the location: the independently-owned Atrium Hotel provides the most stress-free end, or start, to important journeys. The nearest tube station, Hatton Cross, is just a two-minute walk away.
As it sits in the Heathrow Free Travel Zone, travellers can be at Heathrow Terminals 1, 2, 3 or 4 in less than four minutes and Terminal 5 in less than seven minutes. For keen shoppers Knightsbridge is a mere 37 minutes from the Atrium Hotel.
Just one tube stop from Heathrow Airport, the Atrium Hotel welcomes visitors with iconic design, both inside and out. The main space benefits from a five-storey atrium, which floods it with natural light during the day. Clean, serene interior design was carefully constructed to ensure guests are refreshed and prepared for their trip.
Representing Atrium Hotel, I.P. Singh says: "The hotel is set to become the obvious choice for either business or pleasure. Professionals will take their pick of 36 meeting and conference rooms, all on the same floor of the first atrium. The audio-visual equipment is of the highest quality and, if you're not a techie, the friendly and efficient technical team will help set it all up for you."
For major industry events, the celebration space can host up to 700 delegates.
That versatile space will also act as the stage to many couples' big day. With 120 parking spaces, and the ability to host weddings with many hundreds of guests, even the most extravagant, international weddings will go off without a hitch.
Conveniently, large groups such as wedding guests or business groups can be accommodated on the same floor to maintain their sense of occasion.
581 stylish rooms provide visitors with a stunning en-suite shower room, free wifi, a mini fridge, ironing facilities, comfortable beds, a refreshment station for teas and coffees, a desk area, under bed storage and a spacious wardrobe. Wheelchair accessible rooms also have 24/7 assistance available from the reception desk.
The second atrium houses international dining fit for all taste buds. No matter what time zone your body will be set to, you won't miss out on a meal. With the coffee shop open around the clock, you can grab a bite to eat whenever the mood strikes.
For languid lunches and satisfying suppers, world cuisine will be dished up in the buzzing, modern restaurant.
Health-conscious guests will be able to make use of a crystal-clear pool in the Atrium Hotel's serene, leisure complex. For a more intense workout, the gym comes fully loaded with the highest spec machinery. Running, cycling and lifting will help shed any travel stress.
Learn more about the new, already iconic, Atrium Hotel here: http://www.atriumhotelheathrow.co.uk/