Tuesday 19 October 2021
Exhibitors praise Business Travel Show Europe for being the first in-person large scale event for the corporate travel industry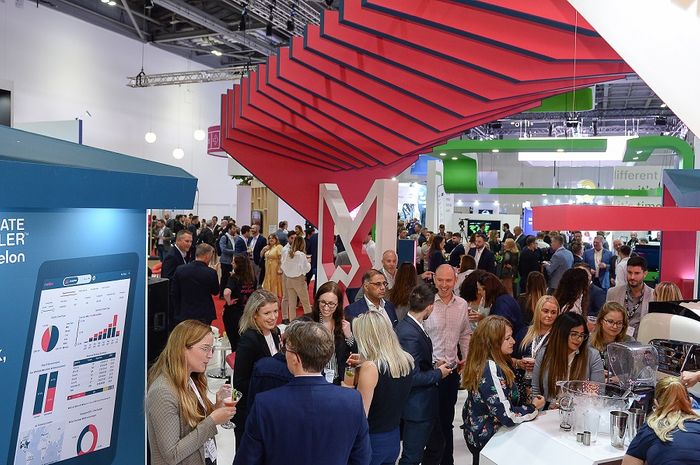 Exhibitors at this year's Business Travel Show Europe praised the quality and purchasing power of buyers in attendance. One TMC held over 50 meetings with European travel managers responsible for 'hundreds of millions of pounds' of spend.

Business Travel Show Europe made its post‐pandemic return as a hybrid event, with a two‐day in-person show at ExCeL London from 30 September to 1 October, and online content is now available on‐demand for two weeks via Swapcard and BTN Europe.

"Events and travel are two of the sectors hardest hit by the pandemic, so it's been a really long time since we have all had a chance to meet face to face and that showed," commented Louis Magliaro, Executive VP, BTN Group.
"Every single person who came to ExCeL for Business Travel Show Europe relished the opportunity to reconnect, see familiar faces, hug, laugh and share a drink together. The buzz in the hall was palpable and, you know what, it felt good. We can't wait to be back next summer to do it all over again but even stronger, bigger and better in support of the entire European corporate travel industry."
Business Travel Show Europe – the leading business travel event in Europe – will return as a fully face to face event next year, running from 29‐30 June at ExCeL London, alongside TravelTech Show and The Meetings Show. More than 70 per cent of this year's space has already been reserved.

Over 125 suppliers exhibited at this year's event, including TMCs, airlines and ground transport, hotel groups, technology providers, and more, which attracted over 3,500 attendees. Exhibitors launched new products, showcased sustainability initiatives and solutions on the Ethical Travel Trail, and the conference programme featured 52 high end sessions in‐person and online.

Exhibitor testimonials include:

Shelley Mathews, General Manager – Sales, EMEA, CTM, said:

"The quality of buyers we've seen at Business Travel Show Europe this year has been amazing and, more importantly, everyone has come to the stand with purpose. We've also
held more meetings than ever – over 50 in two days – with buyers holding budgets worth hundreds of millions of pounds. It has been wonderful to see people face to face and
reconnect with the industry again and we've really enjoyed the opportunity to show off our sustainability features in Lightning, our award‐winning booking tool."

Kieran Hartwell, Corporate MD at Travel Counsellors:

"The event was an incredible show of strength from the business travel sector. A unified front asserting confidence to rebuild in the coming years and certainty we have brighter
days ahead. For Travel Counsellors specifically, we were 100% focused on using the event to engage with the community, Travel Counsellors business owners and our supplier partners, as well as build new relationships and re‐connect with old across the sector. We achieved that in abundance! All the while live‐streaming via our studio set up at the show to our 2000+ Travel Counsellors and support teams globally."

Peter Grover, Managing Director of EMEA at TRIPBAM

"It's been fantastic to be back in person with our industry colleagues and partners at this week's Business Travel Show Europe. The strength of the meetings we've been able to have
over the past two days gives us even greater confidence in the deals and collaborations we'll be able to generate heading into the end of 2021 and the start of 2022."

James Marchant, Senior Business Development Manager, easyJet:

"easyJet is known for connecting businesses across Europe ‐ and they choose to fly with us because of the low and flexible fares we offer across Europe's major commercial routes,
from convenient primary airports. So, we're delighted to have been able to return to the Show this year, helping Europe get back to business."

Andy Hegley, UK General Manager for Corporate Traveller:

"Corporate Traveller had a great turnout at Business Travel Show Europe and our demo spaces were at full capacity all day, which was really exciting after a year of virtual meetings.
We were excited to give clients a sneak peek of our new travel tech platform, Melon, and had excellent feedback, saying in particular that it's customer‐centric, intuitive and easy to
use. Having the opportunity to do this in person with industry experts and peers was a great experience for us. The show also created some fantastic new opportunities for Corporate
Traveller that we're excited to pursue as business travel gets back on its feet."

Nikki Stimson, Senior Director Corporate Communications and PR, TripActions:

"Congratulations to the Business Travel Show Europe team for hosting such a great event in London this week. It was wonderful to be back in person, networking and connecting across the industry. Across the TripActions group we held over 100 business meetings with corporate travel buyers and bookers from across the UK and Europe and used the
opportunity to launch some of our new products including our partnership with Neste to provide SAF to corporate travel clients."