Thursday 5 March 2020
Business Travel Show scores record hosted buyer numbers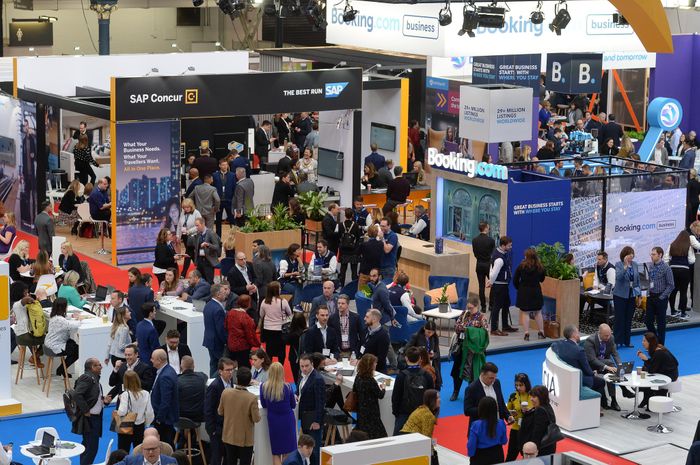 A record number of hosted buyers attended Business Travel Show last week: 452 compared to 2019's 425, equating to an uplift of 6 per cent. They visited from 27 different countries and 179 were first time delegates. Between them, they took part in 4,000 pre-scheduled appointments with exhibitors, the show's highest ever.
Attendee and visitor numbers to the event – which took place at Olympia London last week and is co-located with Travel Technology Europe – were marginally lower than last year and organiser Northstar Travel Group believes the 2 per cent drop can be almost wholly attributed to the COVID-19 outbreak, which led to last minute cancellations from preregistered visitors in northern Italy and Asia.
The final attendee figure for the event is 8,646, with travel professionals attending from 55 countries. The pure visitor number for Business Travel Show and Travel Technology Europe (i.e. not including exhibitor stand staff) is 5,991, just 175 fewer people across both shows. 217 companies exhibited at Business Travel Show 2020, accounting for 10,106 square metres and 73 per cent of that floor space was rebooked onsite for the 2021 event, which will take place from 24-25 February at its new home at ExCeL London.
Northstar Travel Group is relocating Business Travel Show and Travel Technology Europe as part of its strategy to support the show's continuous growth, attract even more European buyers and improve the customer experience for both visitors and exhibitors. "The global economy is being battered by the Coronavirus outbreak, and the exhibitions and travel industries are among the hardest hit," said Northstar Travel Group UK Managing Director David Chapple. "We feel very lucky that we didn't have to cancel our events and incredibly proud to have secured record hosted buyer numbers despite COVID-19."