Wednesday 16 June 2021
Business Travel Show Europe returns to reunite the business travel community in person with new name, venue and features for 2021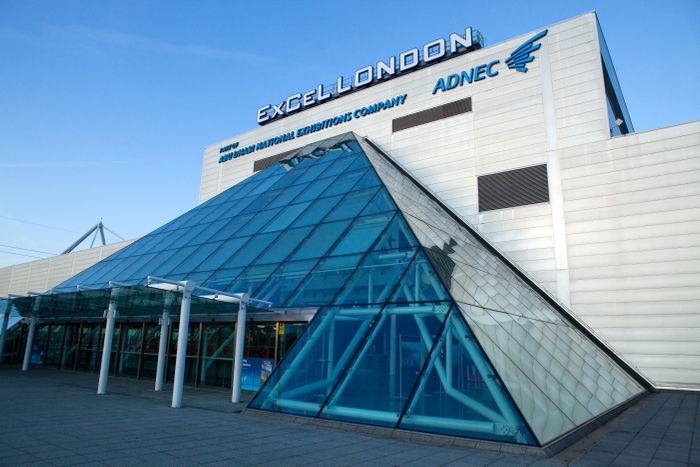 Visitor registration is now open for Business Travel Show Europe as it announces its return to reunite the European business travel community post-Covid. Taking place from 30 September – 1 October 2021, this year's event will run in person at ExCeL London with supplementary online content, including educational sessions and buyer/exhibitor networking.
Thousands of corporate buyers are expected to attend to do business with over 200 suppliers in person in a Covid-safe environment at ExCeL London. The current exhibitor line-up includes Egencia, CTM, easyJet, BCD Travel, Capita Travel and Events, Booking.com, FCM, TripActions, Clarity, GETT, TravelPlanet, GWR, Travel Counsellors, ATPI, Blacklane, Riskline International SOS and more.
Jafles Pacheco, head of indirect material spend at Oerlikon, who is speaking at the event said, "I am truly happy that the Business Travel Show Europe is going to take place this year. I cannot wait to meet old and new friends from the business travel industry at the event."
Business Travel Show Europe also returns with a powerful two-day, free-to-attend conference programme full of expert speakers tackling the big issues of the day, including the post-pandemic recovery, sustainability, behavioural economics, technology, TMC contracting and wellbeing. Keynotes, the hosted buyer masterclasses and fundamental sessions will be held in-person at ExCeL London, with additional sessions available to watch online and on-demand.
New features will complement the popular Airline and International Hotel Pavilions, including:
Ethical Travel Trail – Brand new for 2021, the Ethical Travel Trail will take attendees on a journey across the show floor, highlighting companies that are championing sustainability, diversity, equity and inclusion, carbon neutrality and human rights to challenge behaviours for the good of the planet
Wellness Clinic – a peaceful space and oasis of calm on the busy show floor where buyers can meet and hear from suppliers of wellness products and services
Business Travel Innovation Faceoff – taking place online, Innovation Faceoff will feature eight presentations of cutting-edge products, technologies and services developed by startups. The Business Travel Innovator Award winner will be named on the second day of the event
The BTN Innovation Zone – this area will showcase many of the most innovative products introduced to the business travel market in the last two years. This year, a £25,000 fund has been made available to assist the brightest and best new companies in exhibiting at the show
Louis Magliaro, Executive VP, BTN Group, said, "It's no secret the travel industry has been amongst – if not the – hardest hit by the pandemic, especially following the UK government's decision to delay 'freedom day' from 21 June to 19 July.
"However, the vaccination roll out has been an incredible success, countries are opening their borders by the week, and our exhibitors are now looking forward and cautiously, yet confidently, planning for the return of business travel. By reuniting this community and facilitating collaboration and cooperation, Business Travel Show Europe is here to help drive that recovery forward."