Tuesday 6 November 2018
BUSINESS TRAVEL SHOW 2019 LOOKS TO THE FUTURE WITH TRAVEL 2022 THEME AND MAJOR FOCUS ON INNOVATION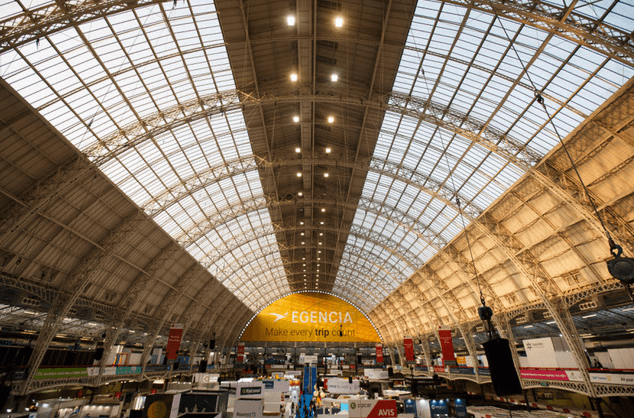 As the Business Travel Show looks to the future on the eve of its 25th anniversary, the show's organisers have unveiled a futuristic theme for 2019 alongside a host of new features designed to enhance the visitor experience and prepare buyers for business travel over the next three years.
The theme - Travel 2022 - will focus on introducing travel buyers and managers to the technology, techniques and topics that will dominate the industry over the next three years. Sitting under the Travel 2022 theme will be:
An interactive tech showcase where buyers can get hands on with the innovations that will impact travelling and travel management in the future, for example, driverless cars, drones, robots and mixed reality experiences. Exhibiting in the WonderLAB is free to anyone (exhibitors and non-exhibitors) as long as they have a product that fits the brief. Entries must be submitted before Christmas to adam.garside@centaurmedia.co.uk.
Future Forum is a new multipurpose theatre and communal space on the show floor where visitors can:
Take part in a series of brand-new Huddles, designed to provide informal educational and networking opportunities
Watch the fourth annual Disrupt Awards final led by head judge Nick Easen
Disrupt Launchpad and Awards
The Business Travel Disrupt Launchpad and Awards will return to the show for a fourth outing in 2019. Business travel start-ups under the age of three are invited to exhibit free of charge in the Disrupt Launchpad area (part of the WonderLAB) and enter the Disrupt Awards, the winner of which receives a free stand at Business Travel Show 2020, expert advice and marketing support.
Travel 2022 conference sessions
This year's Business Travel Show conference features a range of sessions focused on the future of business travel and travel management, including:
Creating an agile travel platform
Brexit and the global risk outlook
Introduce bots into your travel programme
An insight into the new skills you will need to win as a travel manager?
Forecasting Forum
What is ONEOrder and how will it change business travel?
How AI, blockchain, bots and mixed reality will transform travel management
Business Travel Show group portfolio director David Chapple said: "Buyers attend Business Travel Show from all over Europe and beyond to network, do business and attend the conference sessions. But they also come to spot trends, be inspired by innovation and look that little bit further ahead so they can start visualising and planning their programmes in advance.
"We have nominated this year's Travel 2022 theme to help them achieve exactly that, especially in the WonderLAB where they can conceptualise how travel – and travel management – may look by 2022, and the Disrupt Launchpad and Awards, where they can meet the creative whirlwinds behind the technology and solutions that will drive the evolution of our industry."
The Business Travel Show is the leading event for corporate travel in Europe attracting over 9,000 professionals and 260 exhibitors. This year, hosted buyers attended from 25 countries mainly from within Europe. Each application is carefully vetted, and buyers must have an approximate travel budget of £1 million or more to be considered for a place on the programme.
The show will take place from 20-21 February 2019 at Olympia London.