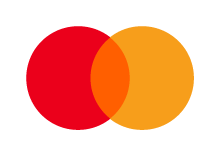 Mastercard Europe SA
Stand: F42
| Credit Cards/Payment Systems
| Expense Management Technology
| Reporting/Data Management/Analytics
Mastercard is a global technology company in the payments industry.
Our mission is to connect and power an inclusive, digital economy that benefits everyone, everywhere by making transactions safe, simple, smart and accessible. Using secure data and networks, partnerships and passion, our innovations and solutions help individuals, financial institutions, governments and businesses realize their greatest potential. Our decency quotient, or DQ, drives our culture and everything we do inside and outside of our company. With connections across more than 210 countries and territories, we are building a sustainable world that unlocks priceless possibilities for all.
News
Mastercard launched its Sustainable Card Program in 2018. Since then, over 330 issuers across 80 countries have signed up, working in partnership with major card manufacturers to transition more than ...

Mastercard has today marked the first anniversary of the Tourism Innovation Hub (the Hub), created with the support of the Spanish Government, with the announcement of two new strategic collaborations ...

Ensuring a future where EVERY card is for EVERY ONE This starts with what we carry around in our purses and wallets. For many people around the world, the identity printed on their cards does not refl ...