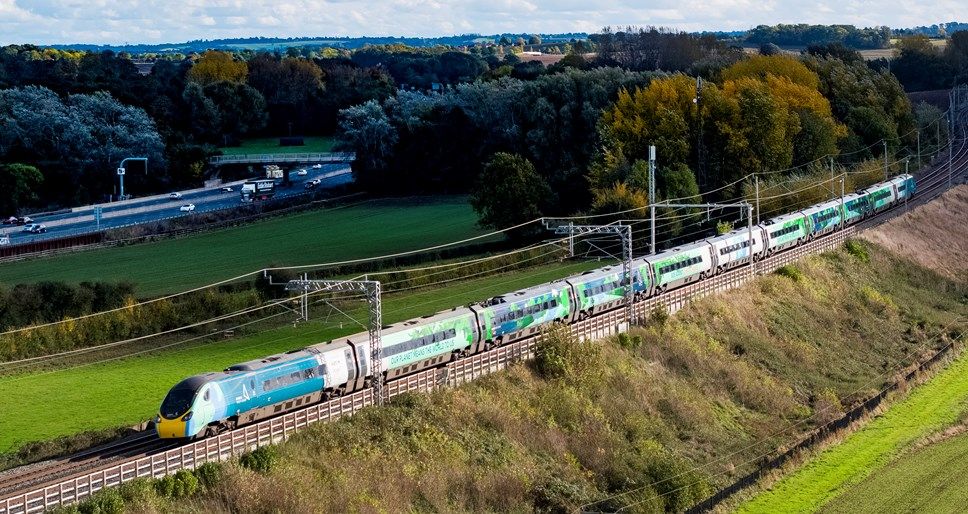 Your business can really go places with Avanti West Coast, going the extra mile right to the heart of the city.
Avanti West Coast run trains to major towns and cities across the UK, serving 49 stations and connecting three countries on the West Coast Main Line. Frequent services from London, Liverpool, Birmingham, Manchester, Glasgow and many more, take business travellers from seat to city centre in the easiest, greenest, and comfiest way. Nothing beats meeting in person, so fast track your business with Avanti West Coast.
Avanti West Coast are the only train company to offer three classes of travel. Make budgets go further with Standard class, or First class where everything is taken care of – or Standard Premium offers the best of both worlds guaranteeing a table, larger seats with extra legroom and plug sockets at every window seat to power up laptops. Free Wi-Fi is also available throughout our trains.
The UK's biggest-ever train upgrade is on track to transform journeys with Avanti West Coast. The iconic Pendolinos will feel like new, equipped with state-of-the-art technology, enhanced comfort, power points at every seat, a new Café Bar, roomier luggage space+ much more.
As well as getting from A to B asap, travelling with Avanti West Coast can help businesses progress towards achieving net zero; taking the train can cut carbon emissions by up to two thirds compared to travelling by car.
Sustainability means the world to Avanti also, with a target to be carbon neutral by 2031.