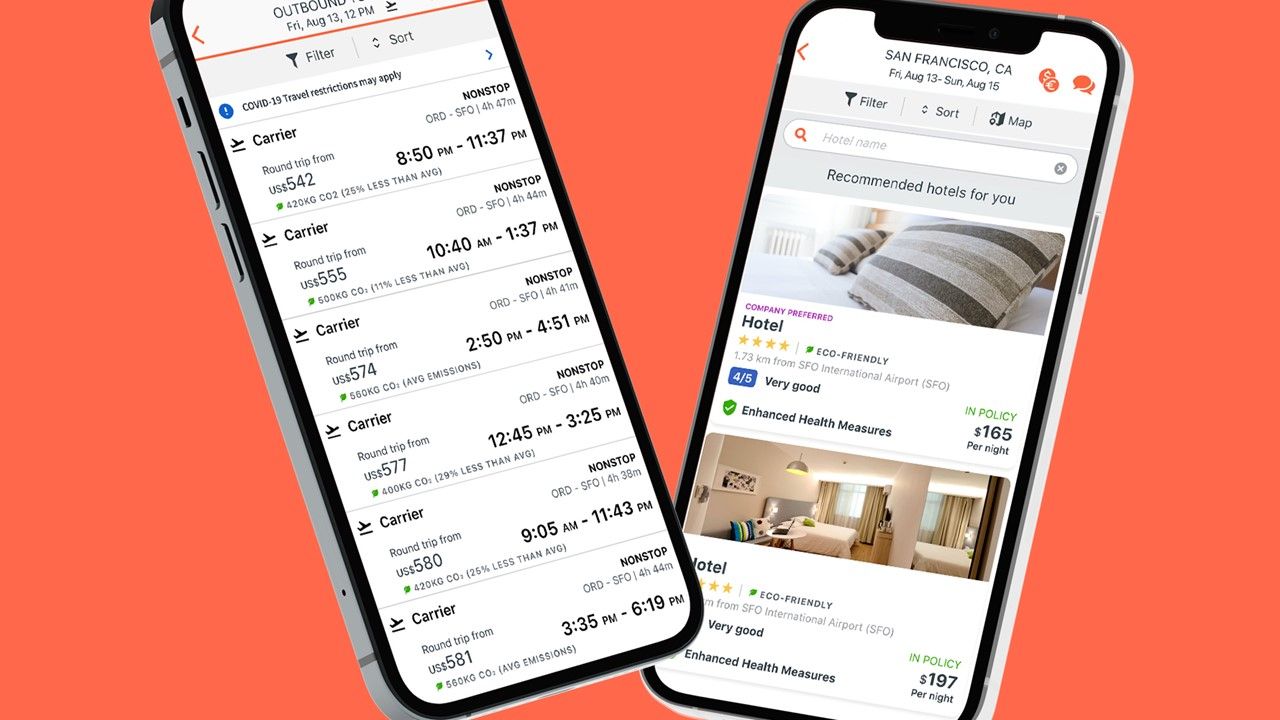 CWT is a Business-to-Business-for-Employees (B2B4E) travel management platform. Companies and governments rely on us to keep their people connected – anywhere, anytime, anyhow. Across six continents, we provide their employees with innovative technology and an efficient, safe and secure travel experience backed by our three core promises: to simplify corporate travel, to connect to unlock possibilities, and to move forward, together.
Images
CWT launches new point-of-sale carbon footprint indicators for myCWT mobile and web. Delivered as part of CWT's $100 million investment in the myCWT travel management platform, this further enhancemen ...

In the first year of ECO's launch, 80% of all conversations and asks centered around the sweet spot of balancing cost and employee satisfaction, however, since October 2021, this has dramatically shif ...
Videos
As we celebrate 150 years in travel, CWT continues to stay focused on the future. Our 3 key pillars are just the beginning for innovation focused on reducing environmental impact in business travel.

CWT can trace its rich heritage back 150 years to 1872 when Belgian engineer and industrialist, Georges Nagelmackers, sold the American concept of sleeping cars to European rail operators.