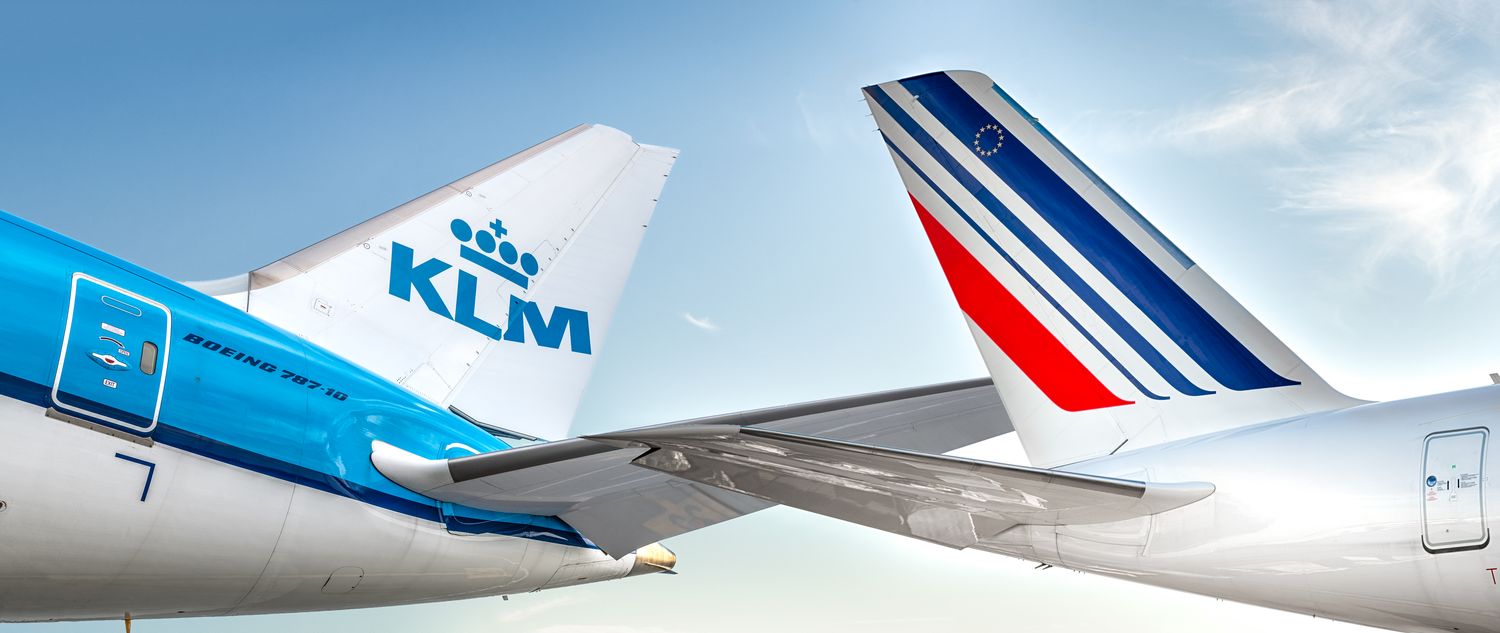 A global player with a strong European base, the Air France-KLM Group's main areas of business are passenger transport, cargo transport and aeronautical maintenance.
Air France-KLM is a leading airline Group in terms of international traffic on departure from Europe. It offers its customers access to a worldwide network, covering over 300 destinations thanks to Air France, KLM Royal Dutch Airlines and Transavia, mainly from its hubs at Paris-Charles de Gaulle and Amsterdam-Schiphol.
Its Flying Blue frequent flyer programme is one of the leaders in Europe with over 17 million members.
Air France-KLM is also a member of the SkyTeam, the alliance dedicated to providing passengers with a more seamless travel experience at every step of their journey 19 member airlines working together across an extensive global network.
Recognized for 15 years as an industry leader in sustainable development, the Air France-KLM Group is determined to accelerate the transition to more sustainable aviation. Since 2003, the Air France-KLM Group has been a member of the United Nations Global Compact. The aim is to make a significant contribution to the UN Sustainable Development Goals in connection with the Group's activities.
Connections, convenience and choice are at the heart of our EJV – the incredible partnership of Virgin Atlantic, KLM, Air France and Delta Air Lines. Our partnership gives customers the most convenient flight schedules and connections, plenty of loyalty benefits, and a shared passion for creating a seamless travel experience. Whichever airline you choose to fly, customers can be sure they'll enjoy award-winning service and top-tier premium products in all cabins.