Tuesday 31 January 2023
Reed & Mackay to Make Sustainable Travel Easier For Clients With Granular Co2 Emissions Data Via Squake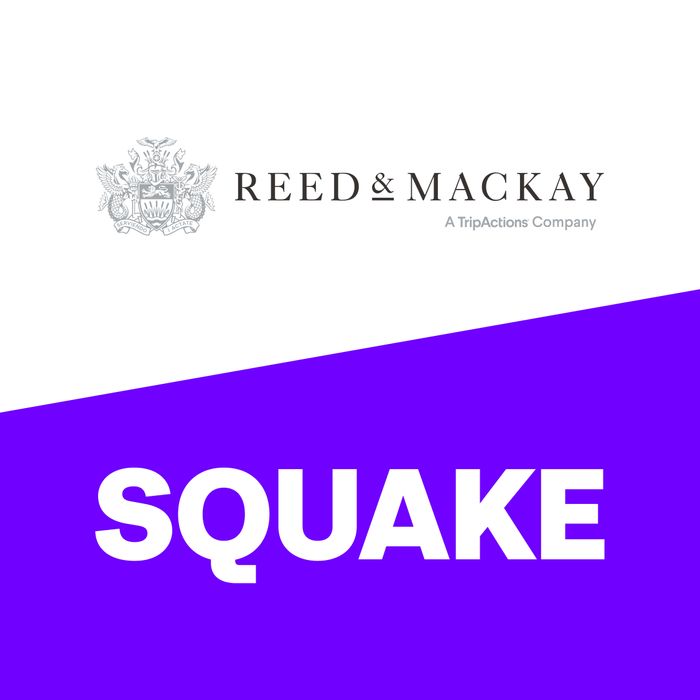 Reed & Mackay, a global service leader for corporate travel and event management, is partnering with SQUAKE to make sustainable travel more accessible for its clients through enhanced sustainability data. By providing deeper, detailed CO2 emissions and sustainability comparison data across air, rail, hotel and car hire, travellers will be able to assess the impact of their travel decisions and make smart selections at the point of sale.
Reed & Mackay will enhance its proprietary ecosystem, including consultant booking platform R&M/iQ, online and mobile booking tool R&M/Book, policy and approval engine R&M/Approve and reporting suite R&M/Insights, with SQUAKE's granular carbon emissions data and analysis. With this development, travel bookers and travellers will be able to compare flights based on enhanced CO2 performance data, including aircraft type, load factors and routing, select hotels by sustainability performance ratings, and select green ground transportation based on fuel, engine and car type. Travel managers will also be able to utilise Reed & Mackay's policy engine to hone specific CO2 parameters and set restrictions.
"We know that sustainability is a critical component of the travel journey for our clients and Reed & Mackay has long made it a top priority to provide our travellers with the tools and visibility to support their sustainable travel," says Reed & Mackay CEO Fred Stratford. "The introduction of SQUAKE's granular CO2 data into our booking platforms will allow our clients to further tailor their travel requirements to meet their sustainability goals and drive down their CO2 footprint."
SQUAKE powers accurate carbon calculations and provides multiple mitigation contribution options, including compensation, for all travel and transport-related emissions, be it through the purchase of carbon credits issued by verified climate projects or sustainable aviation fuel.
The introduction of SQUAKE is the next evolution of Reed & Mackay's current sustainability offering. In the last two years, the company has become a United Nations Global Compact participant; become the first TMC with parent company TripActions to partner with Neste for sustainable aviation biofuels; and committed to set near and long-term company-wide emission reduction targets in line with climate science with the Science Based Targets initiative (SBTi). In April 2022, EcoVadis, the world's largest and most trusted provider of business sustainability ratings, awarded Reed & Mackay a Gold rating, which puts the company in the 94th percentile among its industry peers. For more information, visit https://www.reedmackay.com/sustainability/
Contact: MediaEnquiries@reedmackay.com
ABOUT REED & MACKAY
Reed & Mackay delivers corporate travel and event solutions, helping businesses to connect effortlessly across the globe. Established as a family business nearly 60 years ago, today, Reed & Mackay is recognised as a global leader for delivery of extraordinary service in the travel and events arena. Born from close working relationships within the financial, legal and insurance sectors, Reed & Mackay combines inspired service with state-of-the-art technology to create a level of travel and event management like no other and deliver value that you might not believe possible. In May 2021, Reed & Mackay became a TripActions company and continues to operate as a standalone brand. Read more: www.reedmackay.com
ABOUT SQUAKE
Fast. Scalable. Secure.
SQUAKE is the industry solution for sustainable travel and transport, today.
SQUAKE offers a single API plug-in to power precise carbon calculations for all types of travel activity (flights, car rides, hotel stays) according to national and international standards. It automates carbon reduction and/or compensation throughout the purchase flow, from vendor selection (SAF, DAC, ecological restoration), to inventory management, invoicing and credit retirement.