Thursday 4 May 2023
ITA Airways new Crew Uniform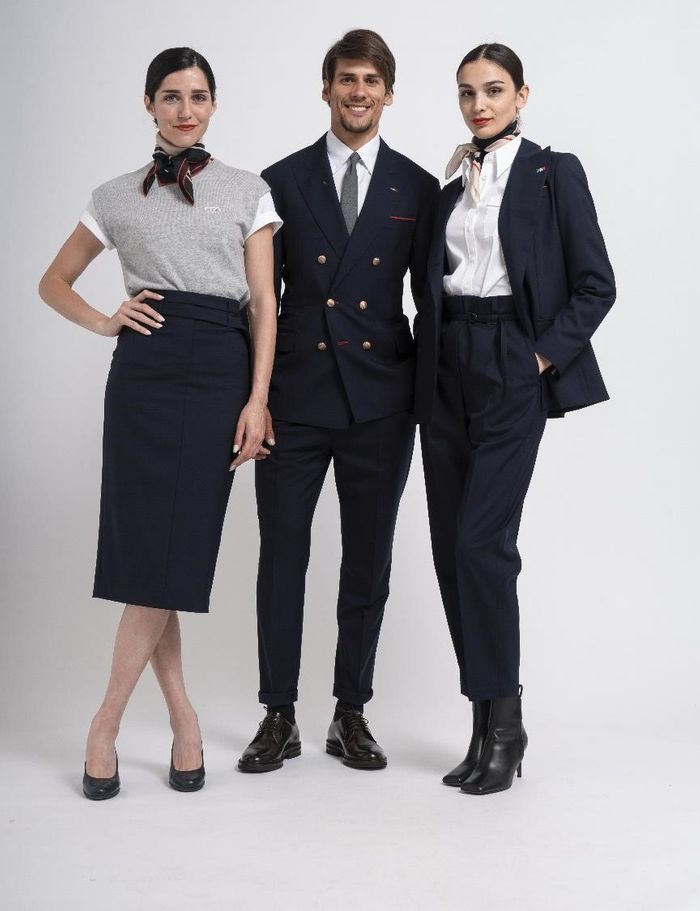 Welcoming guests were flight and airport staff in new uniforms made with the stylistic advice of Brunello Cucinelli, now on board all the Company's flights.
From today, a total of 1448 uniforms will be worn by ITA Airways cabin crews, in addition to 118 worn by the ground crew in the Italian and international airports served, and 91 in the Company's Lounges.
The project for the new uniforms is meant to highlight the incomparable elegance of the Cucinelli style. The men's uniform consists of trimly fitted trousers worn with a one-and-a-half-breasted jacket, distinctive note of the male wardrobe. For the women, a matching set of jacket and pants was chosen to go with the skirt, balancing refined sartorial elegance with a contemporary touch given by the trim lines and volumes.
In line with the commitment to sustainability, one of the fundamental pillars of ITA Airways, the uniforms worn until now will not be eliminated, but will have a second life. As part of the program of circular economy made in ITA Airways, an "art wears sustainability" initiative will be presented soon, for which several independent artists at the main Italian fashion and design institutes will create actual works of art from the discontinued uniforms of the airline. The Circular Economy or creative reuse is one of the goals of the Green Value Chain of ITA Airways: through regenerative transformation, valuable new creations can be made of materials no longer in use, thus reducing their environmental impact.