Thursday 1 June 2023
Iberia Returns to London-Heathrow Terminal 5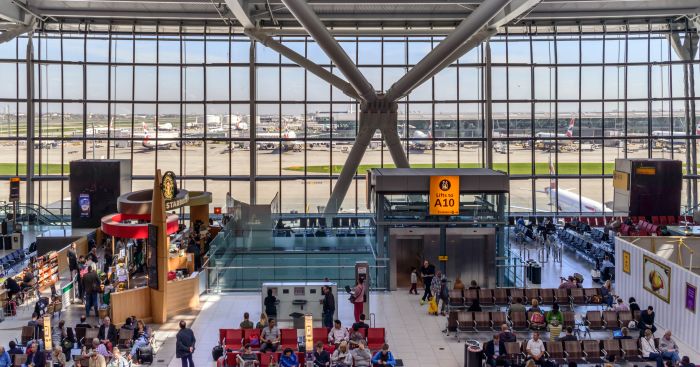 Iberia Returns to London-Heathrow Terminal 5
As of 1 June, Iberia returns to Terminal 5 of London-Heathrow Airport, which will make it easier for the Spanish airline's customers to make their connections, leading to a better experience for passengers.
In this way, all of Iberia's flights will land and take off from this terminal, as well as those of British Airways, which is also part of IAG (International Airlines Group), thus improving the experience of all passengers who travel with connections with the British airline. American Airlines will continue to operate from Terminal 3.
The Iberia check-in area of Terminal 5 will be located in Zone B, the same in which it operated prior to the transfer to Terminal 3. Any customers who need to check in their luggage, print their boarding pass or conduct any other procedure with the Iberia team at the airport, will have six counters at their disposal, from B10 to B16.
In Terminal 5 of the London-Heathrow airport, Iberia will continue to offer assistance for customers with reduced mobility and unaccompanied minors, as well as Fast Track and VIP lounges.
Passengers travelling in Business class and holders of Iberia Plus Oro, Platino and Infinita cards will have four VIP lounges at their disposal: the First Lounge Terminal, the British Airways Galleries North Club Lounge, the British Airways Galleries South Club Lounge, and the British Airways Galleries Club Lounge.