Monday 17 April 2023
Hilton London Heathrow Airport marks Earth Day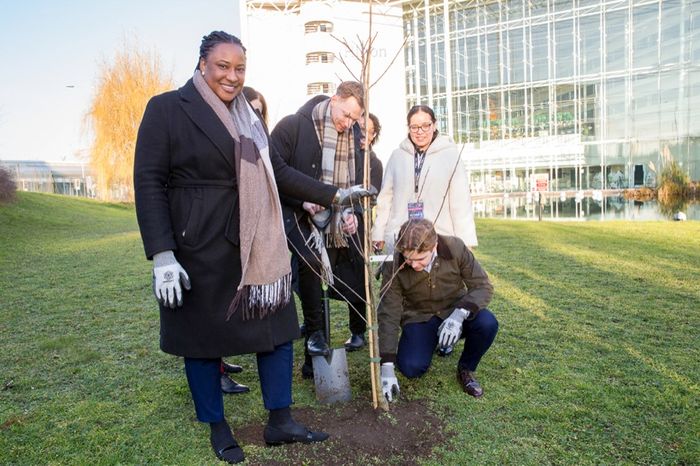 The hotel now operates completely on low energy LED lighting. A Room Energy Management system has been installed in all guest rooms to conserve energy by automatically turning off lights when nobody is in the room and setting the temperature to an ambient level.
A state-of-the-art building management system maximises the use of the air that is heated and cooled around the hotel – recirculating it to ensure there is no wastage in unoccupied areas and using less energy to heat or cool large areas such as the atrium.
The hotel has also introduced measures that make it easy for guests to reduce their environmental impact – sometimes without them even realising it.
Discarded half empty bottles of water from guest rooms and meeting spaces are used to water the kitchen garden, whilst leftover coffee grounds are used in the garden as fertiliser.
All single use plastics have been removed from meetings and events. Guest soaps are also recycled, with any unused soaps donated to Clean the World – a global organisation dedicated to reducing waste, whilst providing access to sanitation and hygiene kits for those affected by poverty, homelessness, and humanitarian or natural crises.
Part of Hilton's Travel with Purpose strategy, Meet with Purpose, is designed to elevate the meeting experience, with packages that reduce food waste, incorporate environmentally friendly solutions, and help meet planners' own ESG goals.
As part of its Meet with Purpose offering, Hilton London Heathrow Airport offers guests the opportunity to get involved in driving sustainability initiatives. This includes the opportunity to plant trees in the garden and hotel's orchard, to improve local biodiversity.
Herbs, vegetables and fruit are grown in a Chef's Garden, and used across the hotel's three OXBO dining experiences – OXBO bar, OXBO Café and OXBO Kitchen.
Fruit and vegetables trimmings are composted and returned to the garden, while chefs also work closely with suppliers to ensure that produce is sustainable and sourced locally whenever possible.
Hilton is focused on paving the way towards a net-zero future, and remains committed to partnering with its customers to help minimize carbon footprints and redefine sustainable travel. All its key indicators show real progress towards that goal.
Oliver Stockland, area general manager, Hilton, is very proud of the measures the hotel has taken and the positive response to them.
"We are passionate about doing everything we can to reduce our environmental footprint, and are celebrating Earth Day by reinforcing this commitment," he said. "We're so proud of the progress we have made, but we're not done yet. We continue to look for new ways to minimise our impact and look forward to continuing to showcase these important initiatives to our guests."
The award-winning property was named the World's Leading Airport Hotel for five consecutive years and Europe's Leading Airport Hotel for the past eight years.