The Grand Ballroom at Hilton Glasgow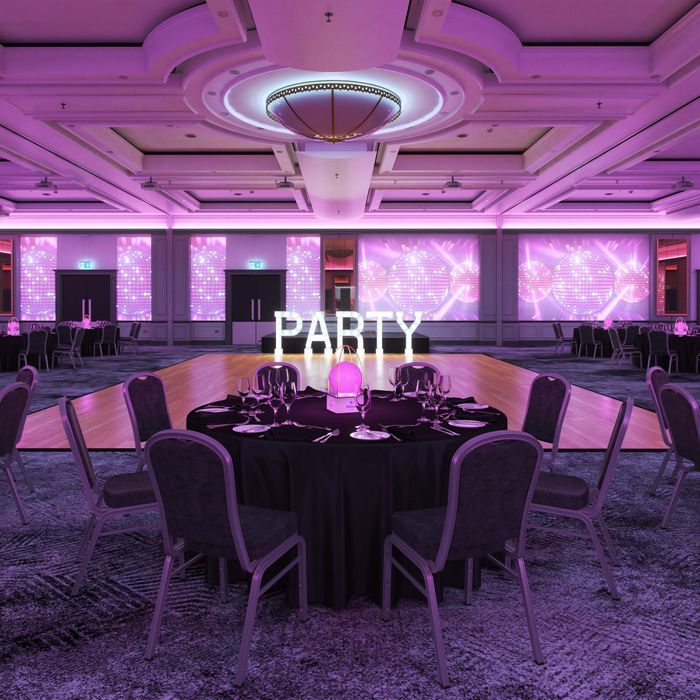 The brand new, elegant, dazzling and functional Grand Ballroom, equipped with the latest technology, is set to attract some of the most famed events, conferences and meetings of the country. The Grand Ballroom has the ability to be transformed into the space clients need to achieve their goals and create the successful event they imagined. It is the ideal venue for a variety of meetings, exhibitions, conferences or team building activities. The newly refurbished space lets clients take control, while enjoying the modern look and exclusivity. Equipped with the latest technology the Grand Ballroom's animated wallpaper and LED lighting changes the way branding can be added to the room or create a multitude of atmospheres. The dedicated Ballroom pre event area promotes networking, connectivity and unique feel-good breaks to give attendees more of what they want – healthy foods, innovation and a chance to make an impact.
It doesn't stop there! With everything under one roof clients can also take advantage of on-site security, a goods freight lift directly to the meetings floor, on-site secure car parking and a dedicated tea & coffee area. The secret is lays in the versatility, flexibility and experience because if clients are thinking it, Hilton Glasgow already got it covered.