Friday 16 June 2023
Customers help shortlist Agiito as one of the top meetings agencies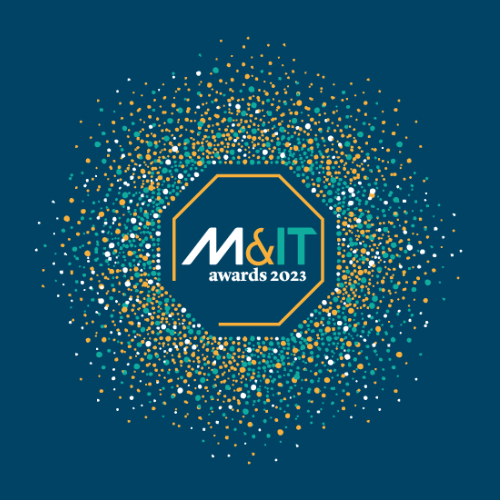 Thanks to our amazing customers, we've been shortlisted for Best Intermediary Agency [more than 40 employees] category at the 2022 Meetings & Incentive Travel Industry Awards.
Based solely on customer votes, the M&IT awards are the event industry's biggest and most prestigious recognition programme and we've been lucky enough to win seven times in the last decade. Meetings and Events customers could vote from December through to the end of April on their favourite industry suppliers.
Agiito has been shortlisted alongside six other large agencies to be crowned the Best Intermediary Agency 2023.
In the first of its kind, our Events Executive Fraser Frodsham, has been shortlisted for the M&IT Rising Star category. This is the first year this judged-for category has taken place and aims to recognise newcomers with less than three years in the sector that have left their mark, shown the most initiative, and dazzled others with their creativity.
"This is fantastic news for our Meetings and Events team, who have worked hard handling the increase demand over the last year. The fact that it is vote for by customers means the world to us and shows how much they've appreciated our support," said Donna Fitzgerald, Chief Executive Officer at Agiito.
"We are also incredibly proud of Fraser and what he has achieved despite only joining the industry last year. He has made a huge impact within the business and our customers love him, so it is good to see he is now getting the industry recognition too."
We will find out if we have been successful in any of our two shortlisted categories at the 2023 M&IT gala presentation dinner on 15 September at Evolution London.