Corporate Traveller goes Net Zero at the Business Travel Show Europe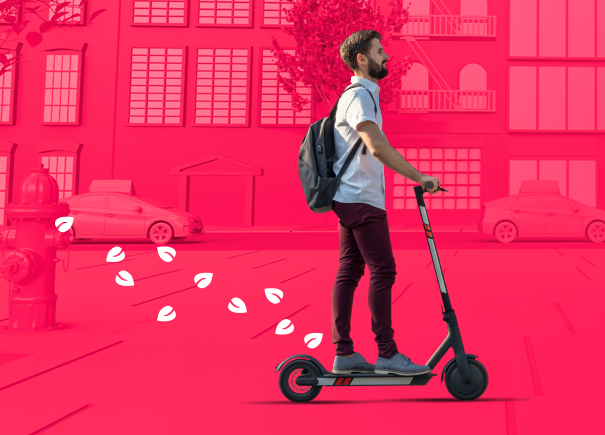 The UK's largest TMC focused exclusively on start-up to mid-market companies, Corporate Traveller UK, is proud to be exhibiting their latest sustainability reporting and carbon tracking tool through their proprietary travel booking platform, Melon.
With SMEs recognising the importance of demonstrating their ESG (environmental, social, and corporate governance) commitments, naturally, business travel comes under the spotlight as organisations aim to reduce their carbon footprint – without neglecting duty of care.
Sustainability Reporting
Since the Business Travel Show Europe 2022, Corporate Traveller has integrated the 'Carbon Footprint Company Dashboard' within Melon. This offers travel bookers the opportunity to view total travel CO2 emissions and to set the company's goals and caps.
Corporate Traveller UK has found discussions about purposeful travel goals and tracking to be rapidly increasing in new business and existing client meetings over the past year. To be able to support SMEs in this, the TMC offers the data needed to make educated decisions on their sustainability travel policies and footprint.
On Melon, all customer's online and offline booking data goes through the travel industry recognised, Thrust Carbon's emissions calculator. The ease to view, user friendly page can be customised and split by month, traveller, distance, travel type and cabin class – all automatically updated from live booking data.
As it stands, all Melon users are actively reviewing their sustainability reporting, with the majority of customers utilising the Carbon Footprint Company Dashboard for all their travel bookings.
Melon's method
The sustainability offering on Melon is built from customer feedback. Corporate Traveller listened to feedback and anticipated the needs of their clients to create a booking experience to suit their business goals.
The online booking tool shows customers their predicted emissions as they go. This includes features such as labelling hotel categories by how sustainable they are and filtering air travel by estimating the flights' CO2 emissions, to name a few.
These tools have given all Corporate Traveller UK's customers the knowledge to be mindful of how they travel. By giving businesses access to CO2 reporting, they are allowing customers to make educated recommendations based on easily digestible data. For instance, they may decide to review their travel policy.
Taking Our Advice
At Corporate Traveller, we practice what we preach when it comes to how we travel. Purposeful travel is more than a buzz phrase for us, it's an integral part of our travel programme. As much as we prefer to meet with clients and partners face to face, to ensure we do our part, we assess how many people need to go and research, using Melon, the most sustainable way to make the trip. Plus, we work with Trees4Travel to compensate for our emissions.
Trees4Travel Compensation
Corporate Traveller has partnered with award-winning environmental company Trees4Travel on our carbon compensation services. The partnership has enabled customers to fast-track to their net-zero goals through carbon positive travel. By turning trips into trees, customers have the option to compensate for their emissions through a hybrid package of reforestation plus renewable energy, where every tree is also backed up with a United Nations CER carbon credit.
For this year's Business Travel Show Europe, Corporate Traveller will compensate for the impact of their travel. To compensate for an exhibition, the CO2 is calculated on Trees4Travel's specialised system using data on the size of the stand, food and drinks provided, hotel stays and travel of all those from the team attending the show. Once all data is provided, users can total view emissions, the estimated number of trees it'll take to compensate for this and the total number of carbon credits.
Corporate Traveller UK has enabled their partnership with Trees4Travel for the Business Travel Show 2023 to work together to ensure the TMC compensates for their CO2 emissions before, during and after the show. The accurate final figure and number of trees to be planted will be available after the show.
For a personal demonstration of Corporate Traveller's Carbon Footprint Company Dashboard on Melon and to talk to an expert travel consultant, visit Stand Number H30
To book a meeting with one of the team in advance visit https://www.corptraveller.com/en-gb/Business-Travel-Show
# # #
Media Contact
Julia Newbound, PR & Communications Manager for Flight Centre Travel Group – Corporate Brands
Julia.newbound@flightcentre.co.uk +44 7787 270 749
About Corporate Traveller
Corporate Traveller is the only global TMC catering exclusively to start-ups and mid-market businesses. Established in 1993, the company is present in six countries where it provides expert tailored advice, dedicated travel managers, and innovative, advanced booking technology to more than 16,000 customers worldwide in a typical year. Being part of industry powerhouse the Flight Centre Travel Group, access to a competitively priced, truly global inventory alongside added-value benefits and exclusive deals comes as standard. Melon, Corporate Traveller's proprietary, on-the-go travel management platform features intuitive navigation and a seamless end-to-end online experience to help customers easily book, manage, and measure the performance of their business travel programmes. For more information visit www.corptraveller.com