Wednesday 1 February 2023
BCD Travel reports on the future of air travel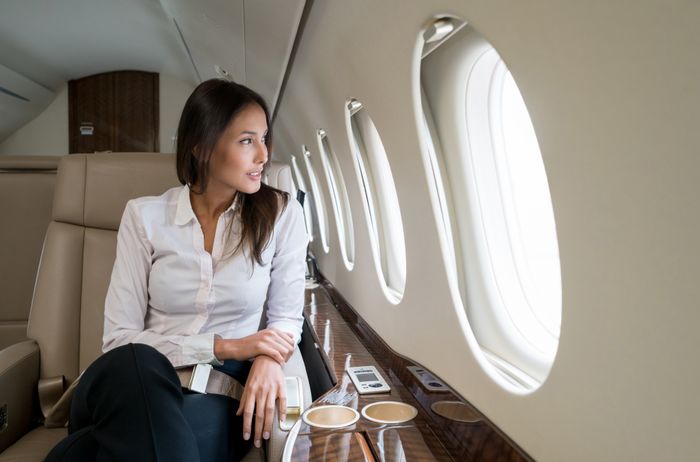 Air travel is experiencing a period of growth after a tumultuous three years due to the pandemic. It's expected to rebound stronger than ever with an emphasis on sustainability according to a recent report by BCD Travel. The leading travel management company released the first of a two-part report detailing the future of air travel.
The key component to the future of air travel lies in sustainability – both environmentally and financially. A BCD survey of travel buyers worldwide revealed that almost two-thirds of travel managers rate environmentally sustainable travel as very or extremely important. Travelers echo a similar sentiment. Consumers, governments and regulators are calling for more sustainable air travel, and airlines have answered with roadmaps towards achieving net-zero carbon emissions by 2050.
Sustainable Aviation Fuel and its challenges
Many airlines are investing in sustainable aviation fuel (SAF), which offers the most practical immediate solution for reducing air travel's carbon footprint. SAF refers to renewable fuels or fuels made from waste that meet certain sustainability criteria. Although aircraft are currently allowed to fly with up to 50 percent blended SAF, the full adoption of SAF is still a long way off. SAF accounted for less than 0.1% of total aviation fuel consumption in 2020, but airlines are committing to increasing their SAF use in the future.
BCD and Delta Air Lines signed the first-ever SAF agreement for a travel management company to address emissions from BCD employee travel. Corporate travel programs are also exploring SAF with a small but growing number committing to its use.
SAF provides some immediate relief and enables aviation to reduce its environmental impact. But the availability and cost associated with SAF has airlines pursuing other alternatives including hybrid-electric, fully electric and hydrogen powered flights. Although still some years away, these can reduce emissions and may even offer emission-free flights.
Evolution of rail travel
Rail also plays a role in sustainable travel and is being increasingly considered as an option for shorter trips. Several large markets already have high-speed electric-powered rail, which offers a greener and sometimes faster way to travel between city centers compared to air travel. Using a combination of air and rail is another way to reduce travel's carbon footprint. Delta is now offering its Air + Rail train connection program in Europe to provide onward train connections from stations located in airports.
"Sustainable business travel goes hand in hand with sustainable aviation. However, addressing the carbon emissions generated by aviation, particularly in light of the sector's forecast growth, remains one of the greatest challenges in the quest for net-zero," said Olivia Ruggles-Brise, vice president of Sustainability at BCD. "In the meantime, however, each business traveler can play a part in the future sustainability of aviation. We can all critically evaluate the need for each flight taken and look for sustainable options such as flying on new aircraft, selecting direct routes or traveling in the economy cabin. The future of aviation lies in purposeful travel that maximizes value and minimizes impact."
To read the first future of air travel report, visit: https://www.bcdtravel.com/wp-content/uploads/BCD-Report-Air-travel-a-sustainable-Future.pdf.

BCD's second future of air travel report is set to be published later in 2023.
-END-

About BCD Travel
BCD Travel helps companies make the most of what they spend on travel. We give travelers innovative tools that keep them safe and productive and help them make good choices on the road. We partner with travel and procurement leaders to simplify the complexities of business travel, drive savings and satisfaction, and move whole companies toward their goals. In short, we help our clients travel smart and achieve more. We make this happen in 106 countries with a global client retention rate of 97%, the highest in the industry. For more information, visit www.bcdtravel.com.

About BCD Group
BCD Group is a market leader in the travel industry. The privately owned company was founded in 1975 by John Fentener van Vlissingen and consists of BCD Travel (global corporate travel management and its subsidiary BCD Meetings & Events, global meetings and events agency) and Park 'N Fly (off-airport parking). For more information, visit www.bcdgroup.com.