Thursday 27 April 2023
BCD Travel invests in Asia-Pacific Service Center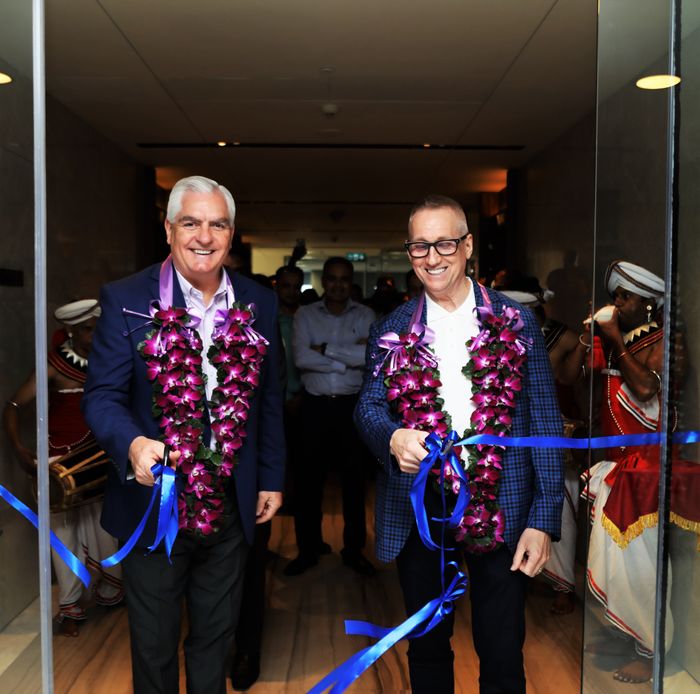 Global travel management company (TMC) BCD Travel has opened a new wholly owned service center in Colombo, Sri Lanka. BCD Travel Asia-Pacific Service Center (BCD ASC) talent and technology hub provides always-on service for efficient program deployment for clients in Australia, Hong Kong and Singapore. In addition, the service center also supports travelers from around the world with front-line services during out of office hours in their regions.
The launch of BCD ASC welcomes a new era of extraordinary expertise and sustainable growth for BCD's clients and its communities in the Asia Pacific region. Sri Lanka's abundant pool of skilled talent and favorable market economics make it the ideal location for the new service center. BCD's presence in Sri Lanka through their long-time global network partner since 2018 has also given the company a strong understanding of the local market dynamics to ensure BCD's success in Sri Lanka. BCD is the first global TMC to join the Sri Lanka Board of Investment, which demonstrates BCD ASC's contribution to the local economy and job creation. BCD ASC is also creating a local Sustainability Committee and will appoint a local charity to further expand its outreach to the local communities.

"Coming out of the pandemic, our laser focus was on 'building forward' through a sustainable operating strategy," said John Snyder, president and CEO at BCD Travel. "Investing in a country emerging from political and economic instability not only supports our strategy for sustainable growth, but also demonstrates our commitment to care for our communities and feed the future."

BCD ASC is pivotal to BCD's preparation for the travel industry's emergence from the pandemic and for clients' subsequent growing demand for travel. The service center currently has close to 200 full-time employees and is in active expansion mode; the company expects it to be one of its largest operations in APAC by the end of this year. BCD ASC will be led by a local management team, with Pradeep Kumar as the executive director. Kumar, who reports to Greg O'Neil, BCD's president for Asia Pacific, Middle East, Africa & Global Network, will oversee talent recruitment and operational efficiency for the service center.

"Our ongoing global growth strategy relies on investments that benefit our clients, our employees and our corporate culture," said O'Neil. "We're proud to create sustainable development opportunities for new talent as we support our customers' evolving needs."

The BCD ASC launch is the latest in a multi-year series of investments BCD has made to grow its business. Other significant developments include the expansion of BCD operations in Brazil, China, Colombia, Dubai, Hong Kong, Italy, Japan, Panama, Peru and Poland; and acquisitions of event production and creative media agency L37 Creative (U.S.), Acendas Travel, Adelman Travel Group and World Travel Services (U.S.), Nordic travel agency Ticket Biz, global Grass Roots Meetings & Events (U.K)., international events agency Zibrant (U.K)., marketing and logistics agency Plan 365 (U.S.), GetGoing asset purchase (U.S), and Universal Meetings Management Inc. (U.S.).

-END-
About BCD Travel
BCD Travel helps companies make the most of what they spend on travel. We give travelers innovative tools that keep them safe and productive and help them make good choices on the road. We partner with travel and procurement leaders to simplify the complexities of business travel, drive savings and satisfaction, and move whole companies toward their goals. In short, we help our clients travel smart and achieve more. We make this happen in 106 countries with a global client retention rate of 97%, the highest in the industry. For more information, visit www.bcdtravel.com.

About BCD Group
BCD Group is a market leader in the travel industry. The privately owned company was founded in 1975 by John Fentener van Vlissingen and consists of BCD Travel (global corporate travel management and its subsidiary BCD Meetings & Events, global meetings and events agency) and Park 'N Fly (off-airport parking). For more information, visit www.bcdgroup.com.