Tuesday 21 February 2023
Amadeus and BCD expand global technology partnership to capitalize on opportunities in corporate travel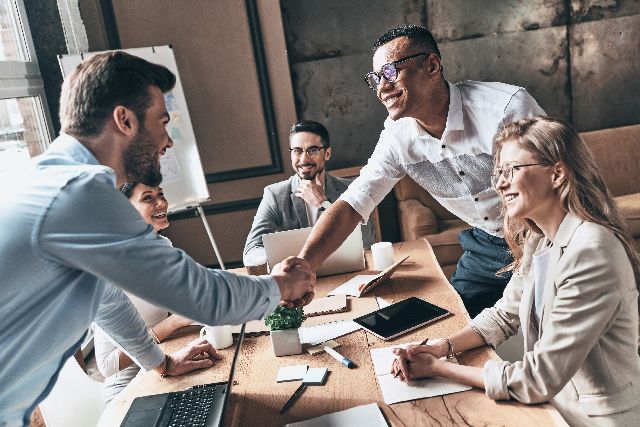 BCD Travel has expanded its agreement with Amadeus as the forward-looking travel management company (TMC) refines its global technology approach to best capitalize on opportunities in the new era of business travel. Under the new agreement, the two organizations will partner on multiple initiatives, each designed to provide BCD Travel with a platform for growth, productivity improvement, and technological innovation.
BCD Travel will leverage Amadeus' technology, travel expertise, content, and global footprint to support its operations in additional markets. This includes incorporating Amadeus' industry leading NDC content and end-to-end workflow capabilities. For Amadeus, the new agreement also means increased business with a leading global TMC, including opportunities in the UK, Ireland, and North America.
"BCD is delighted to be expanding our long-standing partnership with Amadeus," said BCD Travel President and CEO John Snyder. "This agreement allows us to engage on deeper technology collaboration and deliver high value services through the Amadeus Travel Platform. The expansion of our partnership will provide our corporate clients with more content options, including bringing NDC to life at scale, while streamlining and simplifying our distribution technology footprint and infrastructure."

Decius Valmorbida, President, Travel, Amadeus, said: "We are proud to extend and expand our long-standing partnership with BCD Travel. As the leading technology company in the travel industry, we consistently invest to deliver superior products and services to our customers. The new agreement presents significant potential for mutual growth, and we look forward to partnering with BCD Travel on initiatives to address future challenges and opportunities in the business travel space."

-END-
About BCD Travel
BCD Travel helps companies make the most of what they spend on travel. We give travelers innovative tools that keep them safe and productive and help them make good choices on the road. We partner with travel and procurement leaders to simplify the complexities of business travel, drive savings and satisfaction, and move whole companies toward their goals. In short, we help our clients travel smart and achieve more. We make this happen in 106 countries with a global client retention rate of 97%, the highest in the industry. For more information, visit www.bcdtravel.com.
About BCD Group
BCD Group is a market leader in the travel industry. The privately owned company was founded in 1975 by John Fentener van Vlissingen and consists of BCD Travel (global corporate travel management and its subsidiary BCD Meetings & Events, global meetings and events agency) and Park 'N Fly (off-airport parking). For more information, visit www.bcdgroup.com.