Friday 9 June 2023
Agiito shortlisted in seven ITM Achievement Award categories.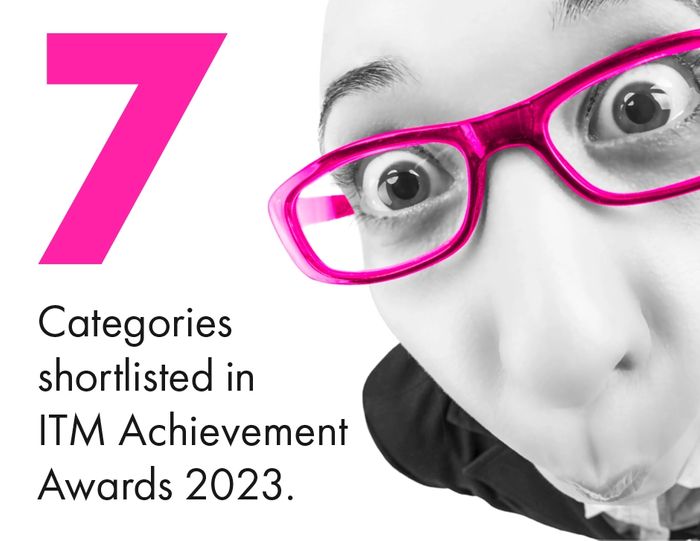 Agiito are proud to announce that our people and teams have reached the final in an astonishing seven ITM Achievement Awards 2023 categories.
Having scooped up three awards (from a possible clean sweep of four) at last year's glittering ceremony, Agiito are delighted to see its people and teams' achievements recognised again this time around.
In a hugely talented and competitive industry, the team behind Agiito's mobile app, Account Managers, operational and optimisation teams have all made the shortlist for their amazing achievements. Here's the full list of our finalists:
ITM Game Changer (Team) - Service Optimisation Team

ITM Service Excellence (Individual) - Matt McCrudden

Service Excellence (Team) - Implementation Team

Programme Achievement (Individual) - Ann Thomas

Service Excellence (Individual) - Lindsay Cook

Programme Achievement (Team) - Mobile Team

ITM Mentor of the Year - Leanne Fowler
"With finalists in categories from service excellence and mentorship to product developments and projects, this industry recognition demonstrates the breadth of talent we have at Agiito. I'm so proud of our teams and individuals for being shortlisted in such a variety of areas.
"As a proud sponsor of the ITM Achievement Awards, we believe in recognising the amazing people that work in our industry, and we're delighted to see events like this celebrate all their accomplishments." said Donna Fitzgerald, Agiito CEO.
These awards celebrate excellence across the travel community, and are set to take place at the Leonardo Royal Hotel, London Tower Bridge on 30 June.
If you'd like to see more about Agiito's people's achievements visit our awards page here.