Wednesday 22 March 2023
Agiito combat industry payment issues with virtual card solution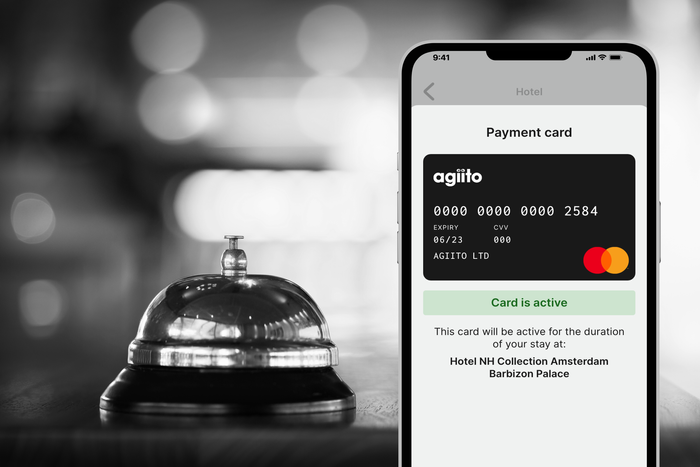 Agiito has launched a new app-based initiative to overcome industry-wide payment issues by enabling their customers to show Agiito-owned virtual card details at hotel check-in via their mobile app, Agiito Connect.
Built in-house by their mobile development teams, the Agiito-owned cards were made available for download from 22 March.
The virtual payment card feature will resolve the recognised industry challenge travellers are experiencing at guest check-in, improving the overall traveller experience. The solution ensures that, even if the payment details have not been received, hotels will have immediate access to card details, without the need for the customer or hotel to contact Agiito's support teams.
Highlighted during the Business Travel Association Finance Conference, the virtual card solution provides an answer to this common challenge impacting the industry, which led to almost 1,500 hours' worth of calls over a six-month period.
Luke Perry, Agiito Delivery Manager, said: "We've developed a mobile solution that provides our customers with the same Agiito-owned virtual card credentials that are sent to hotels as part of their booking. It's our response to an industry-wide billback issue and will alleviate payment issues by adding virtual payment cards to travellers' booking itineraries in our app, Agiito Connect mobile.
"By introducing our virtual payment card to Agiito Connect mobile and placing it right in the palm of their hand, this will help ease their check-in and check-out experience, meaning travellers aren't waiting around in reception whilst the hotel calls us for payment details."
The solution joins Agiito's growing list of mobile app developments, with dark mode for mobile launched within the same update. Dark mode has been known to boost sleep, reduce red eye strain at night and increase a device's battery life.