Work From Anywhere... Why Not Work From an Adina?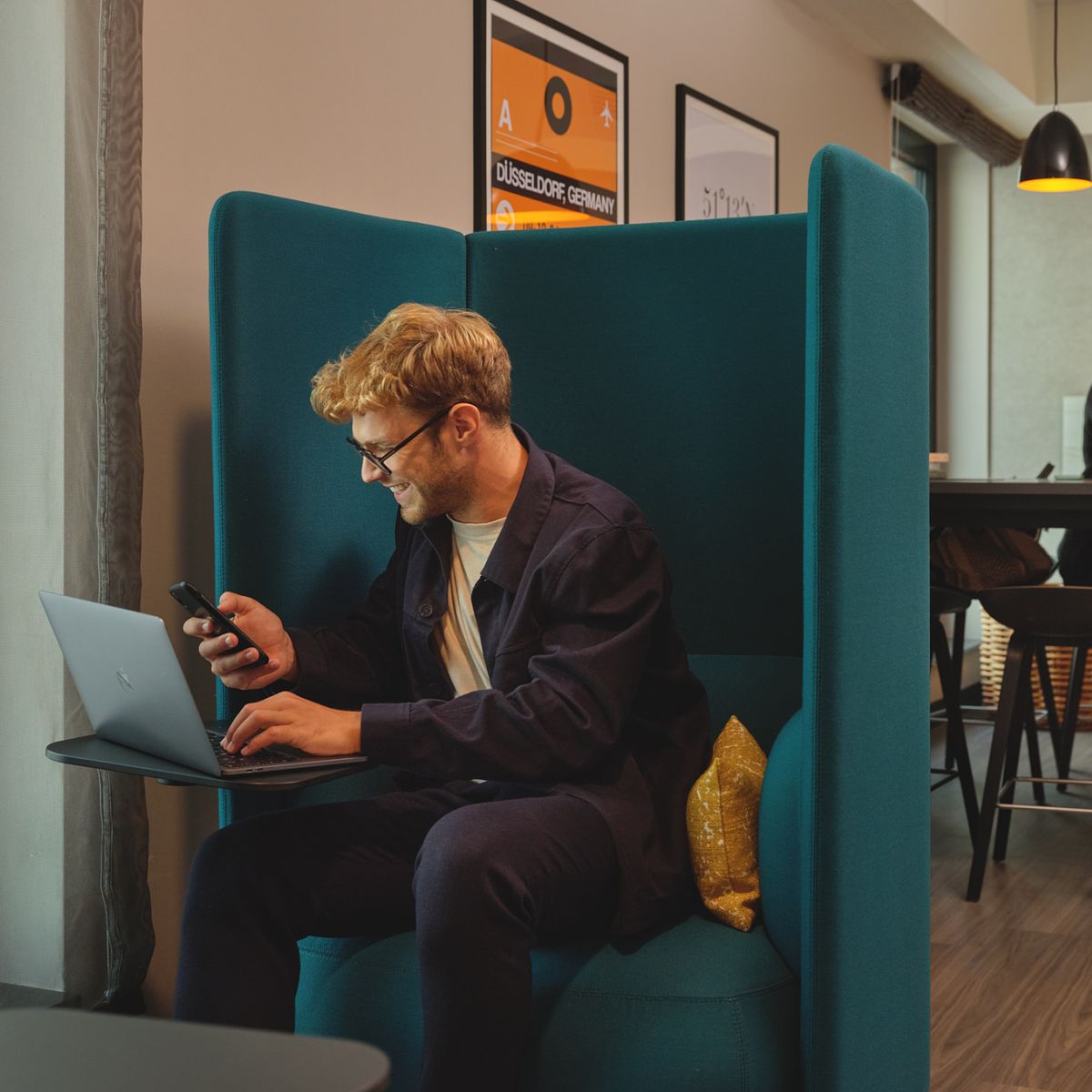 If there's a silver lining to the pandemic it's perhaps the blurring of boundaries between business and leisure trips. These days, if you have a computer, WI-FI and willpower, you can really work from anywhere in the world. So, if you're thinking of changing your working environment and exploring a new city, then we have the perfect hotel for you.
Room to Stretch Out
Adina's apartment-style hotel rooms offer you space to stretch out and thoughtful remote working spaces where you can escape the family living space and dial into the office with ease. Even in our smallest apartment, you'll find cosy living corners to work without being disturbed.
Stay Connected in the Company of Others
If the kids are a little noisy or you simply crave the company of others, Adina Hotels offer connected public spaces to work - whether it's a meeting room, the hotel's lobby, the background hum of a restaurant, or an open co-working space (like at the Adina Dusseldorf), we've got you covered.
Top City Locations
Location, location, location rings true with our Adina Hotels. So, if you're after stylish accommodation; a spot near transport hubs or simply want to immerse yourself in a CBD we've got you covered! Our city locations make it easy to take a break or book a lunch meeting in a hip and happening restaurant. Who knows, you just might find the inspiration you're looking for.
Home Away From Home
If you like to cook or prepare snacks through the day, Adina's fully equipped kitchen (including refrigerator, cooker and dishwasher) will allow you to keep to your regular routine whilst on holidays. You'll also find washing machines and dryers in most of our apartments, as well as an ironing station for your convenience and when you've got to look professional for those inevitable Zoom calls.
Recharge Your Batteries
What could be better than a spot of exercise to clear your head or inspire new ideas? If you have to leave the comfort of your room, often times, your inner couch potato that gets in the way. Our Adina Hotels come equipped with modern training equipment and swimming pools. And, at the end of the day, you can reward yourself with a relaxing sauna session.