Wednesday 21 June 2023
Welcome to WeMove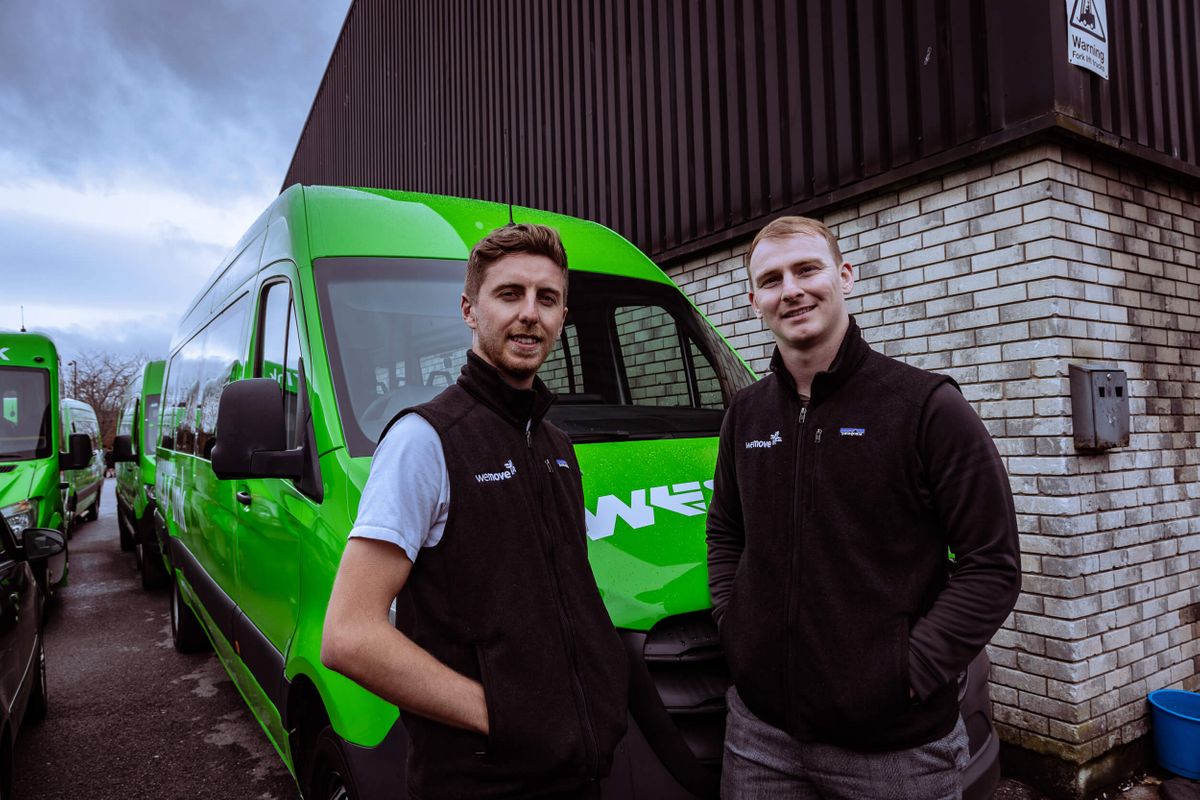 We are excited to announce the launch of WeMove, the rebrand of sister companies WeCommute and WeDRT! As we move forward in our journey, we are proud to bring the capabilities of WeCommute and WeDRT together under one name that offers an all-in-one holistic solution to every transport need.
While we are moving in a new direction, our core values, expert team and customer focus remains unchanged. The unveiling of WeMove marks the next phase of our story and reflects who we are and what we do for our community. This is not simply a fresh look for our company, it is an expression of how we constantly strive to keep moving forward. Our new identity, symbols and logo align with our mission in a simple and universal way that encompasses everything we do: we move people!

By joining the successes of WeCommute and WeDRT, WeMove offers clients and local authorities the very best of demand-responsive transport, a flexible supply solution with no fixed route or timetable – combined with shared commuting shuttles for the private sector.
Whilst you may know us from our days as WeCommute and WeDRT, we would like to take this opportunity to reintroduce you to our operations and share how our services may be of benefit to you.
WeMove works with both local councils and the private sector to revolutionise the current transport offerings. On the DRT side, we have helped local authorities across the UK improve their transport services by introducing on-demand minibuses that help link up isolated areas across the region to the wider transport network, connecting families, businesses, and communities. If you have ever travelled by a Flexibus in East Sussex, ordered a WESTlink green bus in North Somerset or jumped on the West Midlands on Demand – then perhaps without realising you already experienced our DRT services and enjoyed travelling with some of our top clients. We have helped local authorities harness the power of technology by developing a bookable shuttle service that allows people to have a bus ready at the click of a button through our WeCommute App or call centre – which is also available as a white-label.
In addition to this, WeMove is passionate about sustainable transport and helps companies and clients get people out of single-occupancy cars and into more efficient, economic, and environmental transport alternatives. Commute by WeMove has a dedicated team that works with universities, schools, and business parks to provide a shuttle service that helps attract talent, retain staff, reduce CO2 emissions, and minimise car park congestion. Our team handles the entire process from supplier management to live operations, launch to optimisation. We also have a call centre for transport operators across the UK, to manage the day-to-day transport services and focus on customer care.
Sound like something you might be interested in learning more about? Head over to the brand-new WeMove website and see how we can help your company or council start moving in the right direction. We have a friendly team of expert staff who would be happy to set up a call to discuss how your firm can benefit from a WeMove partnership. Get in touch today or sign-up to our monthly newsletter to stay informed.