Friday 9 June 2023
Smooth sailing: the search for frictionless travel.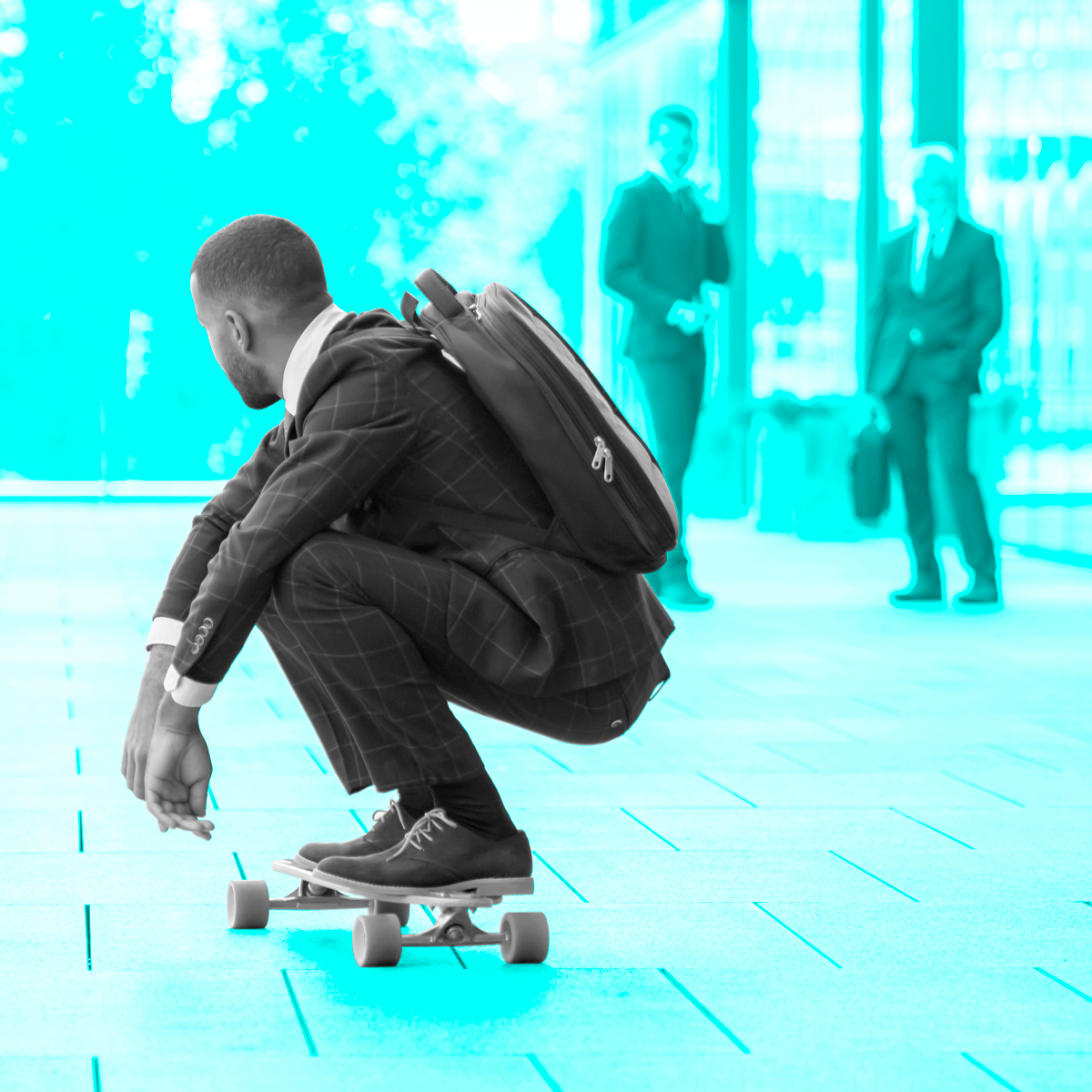 In what is an ever-evolving industry, business travel has seen some pretty significant changes in recent years in our quest for seamless journeys.
The post-pandemic calming of the waters spring boarded a thirst for increased value and improved service, driven by the combined might of an industry rich in experienced people and innovative technology.
As such, the days of frustrating delays and inconveniences that dogged the 2022 travel experience have subsided. The industry has taken massive strides forward, but how have frictions eased?
Looking back.
Taking you back to 2022, you might've experienced a few of these examples. If you were travelling by air, your taxi to the airport might not turn up because there weren't enough drivers available. When you got to the airport, there weren't enough checking staff, security staff or border police, causing further delays. And when you finally reached airside, there weren't enough staff to facilitate a smooth boarding experience.
Hotels had their share of disruptions too. Checking in and out became a test of patience due to understaffing, and dining experiences varied depending on whether a restaurant was fully or partially open. Travel by road also became a sustainable-goal-busting transport alternative to rail as strike action disrupted plans.
Taken individually, these experiences were annoying enough, with each individual component of travel witnessing localised impacts that have caused friction. Collectively these issues risked eroding traveller confidence and reducing the seismic value of business travel and meeting.
Some may have even begun to accept these frustrations as the 'new normal', but their negative energy acted as a spring board for positive change.
Yearning for tech.
It's no surprise that surveys showed travellers (and travel managers) yearning for technology-based solutions to make their trips smoother and more seamless. In fact, 56% of travellers and travel managers were on the lookout for innovative ways to embrace the best of both technology and human-led innovation to make travel easier in 2023.
The travel industry has responded in-kind by harnessing the power of technology to upgrade various aspects of the travel experience. Everything from policy management to invoicing and payment systems has been given a digital facelift. Cutting-edge technologies like our in-app virtual card, AI widgets and live booking features for meetings are now working their magic to offer better personalisation. And more is coming! Developments to biometric recognition at airport and hotel reception offer an opportunity to speed through check-in, armed with just your face.
People first.
But here's the thing, technology should complement and enhance the human touch, not replace it. Our approach is people-first, starting with a deep understanding of the problems faced by travellers, bookers, and travel managers alike. We educate and empower them, helping them navigate the potential pitfalls that come with travel.
Sometimes, it's as simple as suggesting travellers give themselves an extra hour at the airport or catching an earlier train. Other times, it's about ensuring they have all the necessary booking confirmations when checking into a hotel, so they don't find themselves puzzled by payment instructions.
We take the time to explain the touch points where we add value, like ramping up our 24-hour service, or ensuring we have more staff available to help travellers at either end of the day when they are checking in and out.
There's a lot a TMC can do to mitigate what might happen, but the secret weapon is often data-driven insight! With our wealth of information, we identify the pinch-points, like geographical pressures and even problematic suppliers. Armed with our knowledge and expertise, we step up to diffuse sticky situations, providing reassurance and support to travellers.
People + technology.
But that's only half the key to frictionless travel, technology is the other. Developments like of in-app payment cards mentioned above or the help widgets we've developed after looking at how we could better prepare our customers to expect the unexpected. As well as adding omnichannel capabilities, these widgets have put essential information at travellers' fingertips instead of them having to call a TMC. This ensures that simple queries are answered quickly and effectively by technology, while the more complex requests can be solved by knowledgeable and experienced travel and meetings professionals.
The result? Our customer feedback calls out the availability and responsiveness of the customer service team, and staff members are described as helpful, friendly, and professional.
Fewer bumps, or just better suspension?
Sure, travel friction hasn't completely vanished into thin air, but it is receding. Individually and collectively, 2022's pinch points have relaxed. Most suppliers have addressed staff shortages whilst most customers have become used to some inconvenience, corporates and travellers are also planning better because we've helped them to do so.
The complexities of travel mean that it has always been a relatively inconsistent experience. But the reinforcements that have been deployed have enabled travellers to become more savvy in pre-empting and dealing with the occasional bumps on the road. We equip them with as much information as possible, before, during, and after their trips, so they feel supported, enabled, and less stressed.
But the future is about continuous improvement. We review the content and tone of our education regularly to make sure it's still valid and relevant and fit for purpose. For example, we use our data to track the proportion of Avanti West Coast's timetable still affected by strikes, and whether disruption has shifted to the East Coast line instead. We canvass user experience to target pinch-points and ensure our service is still fit for purpose.
Finally, we assess our customer touch points to ensure they are consistent and enhance the customer experience. Like, monitoring how quickly we answer our phones or app usage and adoption.
The point is that technology alone is not enough to create frictionless travel experiences, and a one-size fits all approach clearly isn't right for everyone. It starts with understanding the problems faced by each stakeholder, educating travellers on how to help themselves, and then providing individual or personalised support they need when things go wrong.