Tuesday 30 August 2022
SMEs need a travel policy too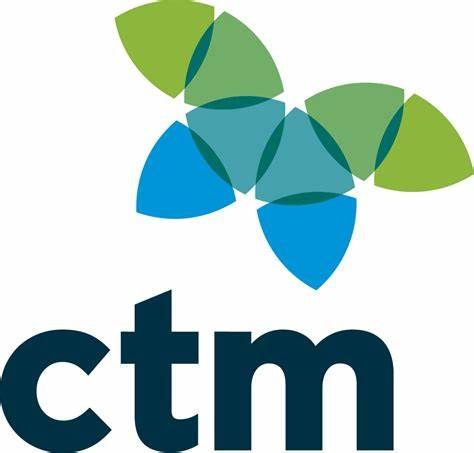 Stuart Birkin is Director of Strategic Client Partnerships at Corporate Travel Management UK and award-winning travel management company. He works with a lot of SMEs where PAs and EAs are often responsible for booking the company's travel. He explains why setting a travel policy is so important for SMEs – it can increase compliance, assist with traveller duty of care and ultimately save the business money.
TRAVEL POLICIES – WHAT, WHY AND HOW
Whether you work with a TMC or manage your travel internally, a travel policy is an absolute must. I've been working in travel for over 20 years and very few accounts that I manage don't have a policy in place, so that must tell you something.
I've written this article mindful of EAs, PAs and other bookers within SMEs. It will explain what a travel policy is, why it's so important to have one, what the benefits are, and how to create one.
SO, WHAT IS A TRAVEL POLICY?
Simply, it's a written document that provides direction on what employees should book when travelling for business purposes, as well as information on how they should book those trips. It also exists to protect the safety and wellbeing of a company's travelling employees, and ensures employers are adhering to all appropriate HR (human resources) legislations.
WHAT ARE THE BENEFITS OF A TRAVEL POLICY?
In addition to the two mentioned above, there are many benefits to having a travel policy, including:
A travel policy helps smaller businesses to begin their journey to maximise savings and establish preferred supplier relationships through the introduction of loyalty-based reward programmes, as well as other means.
It makes things easier for your employees. They know what they can and can't book. And not having to search multiple travel options saves them time, allowing them to get on with doing what they do best.
It encourages travellers to book online, which is quicker and cheaper and …
… can improve compliance (for Global Payments, who has worked with CTM for 10 years, this increased from approx. 47% use to over 95%)
It can provide the structure that employees need to make effective business travel plans, arriving fresh and ready to perform their roles.
It can provide visibility of your travellers' movements and the purposes of their trips through reporting (captured by your TMC if you use one), to assist with legal duty of care obligations, supplier negotiations, nudging employees to book within policy and cost management and savings.
It can provide a framework for your TMC to personalise online and offline solutions for you and your travellers.
It allows a business to look after specific groups of people differently, should that be more frequent travellers, or senior management team members, for example. .
For global businesses, having one policy across the entire organisation can help to unite territories and the people within them.
WHO DO YOU NEED TO GET BUY IN FROM?
It's important when creating your travel policy that you secure buy in from key stakeholders within the business – this can be the senior management team, HR, finance, sales, procurement or heads of department. It's likely they'll all have different opinions, too, so it's worth listening, but pay extra attention to HR and the budget holders.
WHAT SHOULD YOUR POLICY INCLUDE?
Policies need to cover every form of travel (and accommodation) your travellers use now and may use in the foreseeable future, m and include all of your preferred hotel, air, rail, ground transportation suppliers, ad more.
Make sure – critically – there are no grey areas and that your policy is as simple, clear and explicit as possible. This is particularly important if you are managing travel for employees in different countries. One business should mean one policy.
It's important that your travel policy meets the needs of the travellers as well as the company, and the best way to ensure this is by asking for feedback. Feedback will help you to review your policy on a regular basis and update it to consider employees' changing needs.
Don't change your policy lightly, though. Consistency is good so only make changes if necessary – a quick review every now and then is much better. And do keep a version history so that people can see what those changes have been.
To improve compliance, you can ask HR to include the policy as part of the onboarding process when new staff join the company. Communication really is key – whether that's a team presentation, video conference sessions or one to ones. And make it widely available with links on your intranet and hard copies on notice boards.
AND WHAT'S THE DIFFERENCE BETWEEN A GOOD AND BAD POLICY?
A good policy is a simple policy. It's hard to create a short policy, but it can always be simple. Define what's in each of the travel classes, travel categories (air, rail, car, hotel, etc) and be very clear about what you can and can't do. So, clarity and simplicity are the ways forward – that way questions are often answered before people ask them, which will save you so much time, believe me, and good luck!