Thursday 18 May 2023
Get Ready: Changes to Travel Regulations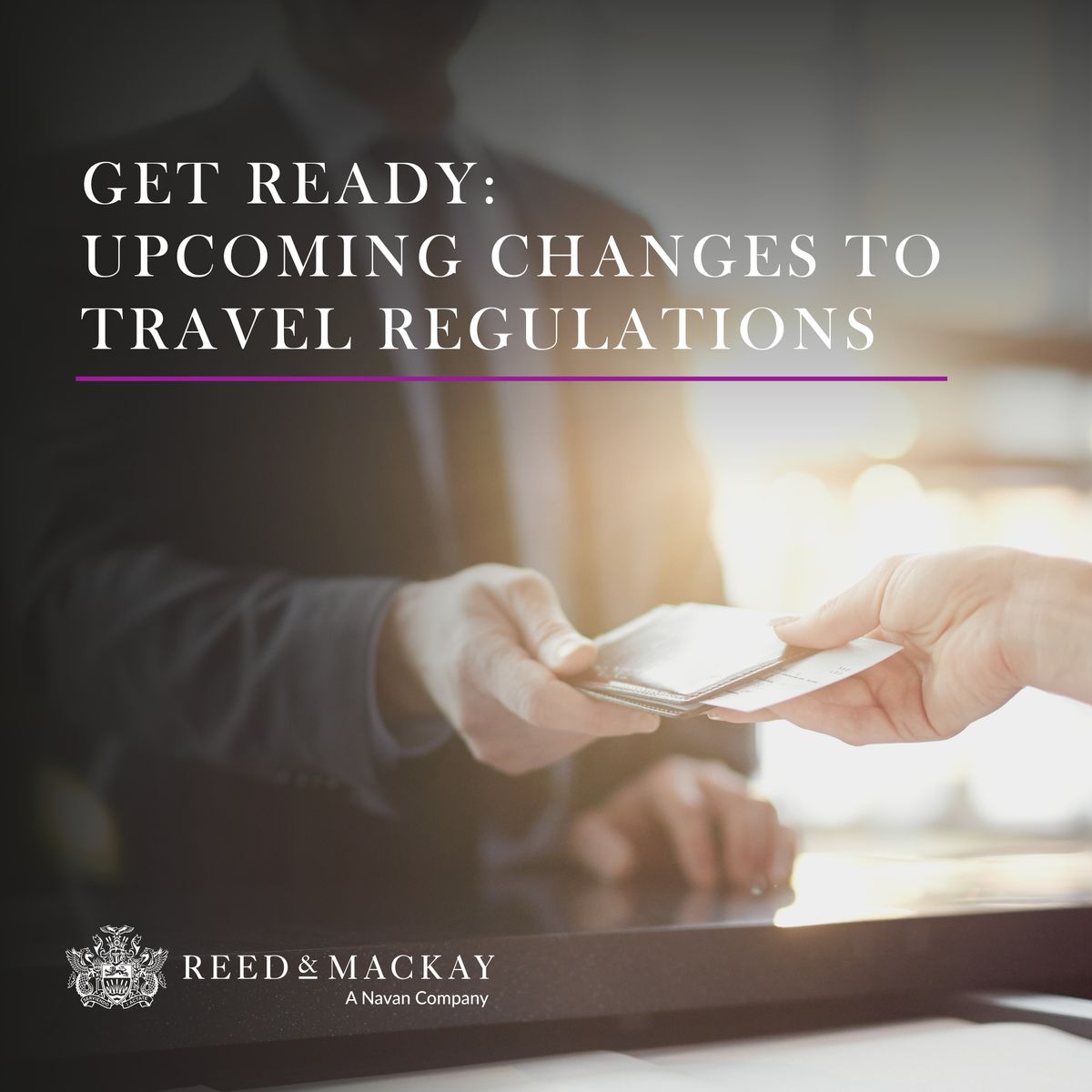 Are you getting ready for upcoming changes to destination entry requirements?
While their introductions, which include new UK travel guidance, are earmarked for either later this year or in 2024, here are the main changes to have on your radar when planning travel programmes for your global workforce.
END OF 2023
ELECTRONIC TRAVEL AUTHORISATION
The Home Office has announced that travellers to the UK, who do not need a visa, will require an Electronic Travel Authorisation (ETA). This will be electronically linked to the traveller's passport.
Nationals of Qatar will need an ETA to travel to the UK from 15 November 2023.
From 22 February 2024, the scheme will be extended to nationals of United Arab Emirates, Saudi Arabia, Oman, Kuwait, Jordan and Bahrain, with other countries to be added at later dates.
If travellers have a British or Irish passport, or already have permits to work or live in the UK, or an existing visa, they will not require an ETA.
2024
EU ENTRY/EXIT SYSTEM FOR UK NATIONALS
UK nationals will have to go through an Entry/Exit System (EES) when travelling to the European Union, which had been scheduled for the end of 2023. However, the Entry/Exit System start is now likely to be pushed to 2024, news reports suggest.
This will be an automated IT system for registering travellers from third countries (outside of the EU or Schengen Zone) each time they cross an EU external border.
As well as registering names, plus date/place of entry and exit, the system will also capture biometric data such as fingerprints and facial images. It will also be used for making sure the traveller stays within the rules of the Schengen visa entry and exit rules. UK passport holders are only permitted to stays of 90 days within 180. Longer stays will require different visas depending on where they are travelling to.
ETIAS
The above will work in conjunction with the European Travel Information and Authorisation System (ETIAS). UK nationals will require an ETIAS visa waiver for short stays in Europe in 2024 (date TBC). There will be a processing charge – likely to be €7 for each online application – for travellers visiting the EU for business, tourism or transit reasons.
IN CASE YOU MISSED IT…
Travellers who have visited Cuba on or after 12 January 2021 are no longer eligible for an ESTA and must apply for a visitor visa to enter the United States.
Are you a UK passport holder? If you're a frequent traveller to Europe, consider factoring in more time at passport control in the EU as it will need to be stamped each time you visit an EU country.
Contact us: hello@reedmackay.com to discuss all your travel management needs.