Wednesday 22 June 2022
Meet this year's Innovation Faceoff finalists.....TripStax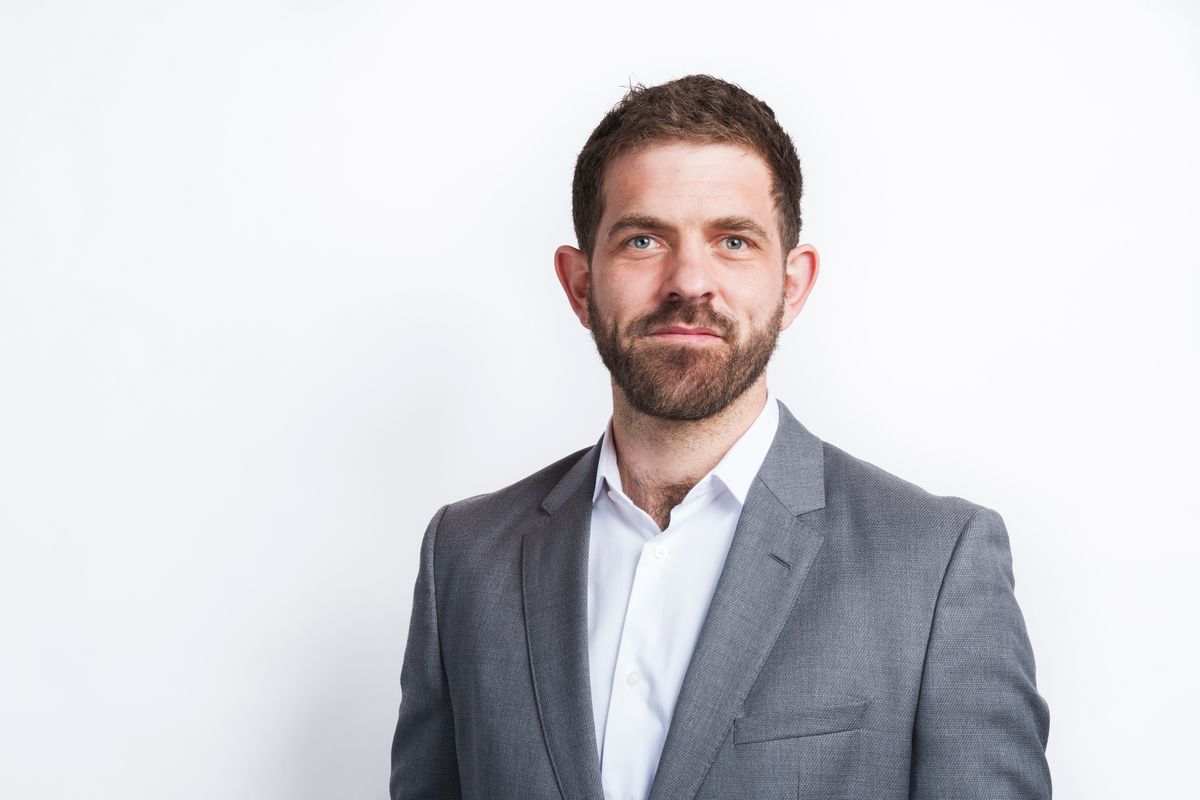 The 2022 Business Travel Innovation Faceoff will feature nine presentations of cutting-edge products, technologies and services developed by suppliers to address industry challenges and support managed business travel, meetings and/or business travellers. The presentations will take place live at the Business Travel Show Europe and streamed online to those viewing virtually via SwapCard.
Name, job title
Jack Ramsey, CEO, TripStax
When were you founded?
2021
What do you do?
TripStax is a fully connected modular stack of industry-leading proprietary business travel applications driven by The Core, a central data powerhouse that consumes, enriches and manages all business traveller booking, profile and invoice data across the entire TripStax eco-system. The Core is a key market-differentiator. As the sole source of a TMC's corporate client data, The Core is the 'nerve system' that drives and determines how this data is used across each module in the stack. Not only does The Core seamlessly interact with the TripStax modules (Approve, Profile, Track, Analytics, Content, Docs, Mobile) but a plethora of third-party technologies used by TMC's.
TripStax is built on a ground-breaking, cost-reducing, commercial model for our TMC customers. The majority of legacy travel technology providers charge TMCs transaction fees based on the consumption and storage of data. TMCs have to pay a fee every time the data is stored and transposed by each vendor. TMCs using TripStax are only charged once for ingestion of booking, profile or finance data, regardless of how many times that data is processed within one of the modules in the stack.
We aren't looking to reinvent how travel is managed, but how the ecosystem that underpins it can be reimagined.
What problem does your innovation solve?
The core purpose of business travel hasn't changed – it's still about providing travel booking mechanisms and ancillary products for companies and their employees who need to make trips for work reasons. Technology providers have evolved but in so doing, the industry has become very complex. The tech used to manage business travel purely pivots around the exchange of data. In a world with multiple tech providers all looking to provide solutions to TMCs based on these same data sets, there is high cost, complex integration requirements and a reliance on very few people who actually understand the 'spaghetti' of integrations. From an industry perspective, TripStax aims to untangle the spaghetti and uncouple technology from its reliance on transactional economics. From a customer perspective we are enabling TMCs to mitigate the cost of developing and implementing their own technology solutions, thus enabling them to digitalise their tech offering cost effectively and strategically. Post pandemic, SME-sized TMCs need to increase their competitiveness in the market, remain relevant and enhance customer service delivery. TripStax enables them to do that by giving access to premium, versatile travel technology that previously was not available to them, and was also unaffordable for a TMC of their size.
What are the benefits to travellers and organisations with travellers?
For the TMC's corporate customer, TripStax brings valuable benefits:
a much better user experience for the traveller as their profile data is 100% consistent across all applications
complete consistency of data across any application because the profile and booking data (both GDS and non-GDS) is available in any module via the Core – this means itineraries, traveller tracking, approval processes are all 100% accurate for each traveller
better analytics, reporting and predictive analytics as all data is stored in once single place;
real time traveller tracking and superior support with duty of care
strong data security and privacy
What are your plans for future growth?
We are already growing rapidly as TripStax is a live tech product consuming over 3M bookings per annum from various TMC clients who are already on board, including ATPI as our flagship customer. We've just signed an agreement with a major TMC in North America and we're finalising deals in Spain and Germany. Our pipeline has gone into overdrive since we officially launched in March this year. In the mid to longer term we will continue to drive innovation and future development of the TripStax eco-system – it's an ongoing process and we have a large team of IT and product developers, led by our CTO, who are dedicated to the organic development of TripStax. In addition, we are looking at further tech enhancements of TripStax via acquisition.
What will it mean to you to win the Innovation Faceoff?
It would be amazing if we won! We would be over the moon!
Complete this sentence. Business Travel Show Europe is the place to …
build momentum and awareness of TripStax as a dynamic new tech provider and how we are redefining the tech landscape for TMCs and their customers.
TripStax will take part in an Innovation Faceoff presentation on Wednesday 29 June at 11:30-12:30. Registration is open now for Business Travel now Europe, 29-30 June at ExCeL London.