Friday 17 June 2022
Meet this year's Innovation Faceoff finalists.....Simard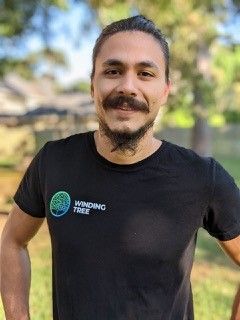 The 2022 Business Travel Innovation Faceoff will feature nine presentations of cutting-edge products, technologies and services developed by suppliers to address industry challenges and support managed business travel, meetings and/or business travellers. The presentations will take place live at the Business Travel Show Europe and streamed online to those viewing virtually via SwapCard.
Simard OU is a commercial services company for users of the Winding Tree Web3 decentralised travel marketplace. Applying experience and expertise to enable travel entities to maximise the opportunities presented by the open source and free to use Winding Tree Marketplace.
Name, job title
Pedro Anderson, COO, Simard
When were you founded?
September 2020
What do you do?
We give Corporate Managers genuine choice using our commercial solutions.
What problem does your innovation solve?
Because of the many layers of travel distribution, travel managers are not confident they are getting the best deals or sufficient transparency. They are also worried about Duty of Care.
What are the benefits to travellers and organisations with travellers?
Direct supplier to buyer connections ensure that products can be tailored to each traveller context instead of generic offerings.
What are your plans for future growth?
Once we have successfully launched our MVP pilots, we will use that learning to accelerate the network effect made possible by Winding Tree's open source travel marketplace.
What will it mean to you to win the Innovation Faceoff?
Recognition is key. We want the phone to ring off the hook
Complete this sentence. Business Travel Show Europe is the place to …
meet with like minded individuals and learn from their feedback
Simard will take part in an Innovation Faceoff presentation on Wednesday 29 June at 14:30-15:30. Registration is open now for Business Travel Show Europe, 29-30 June at ExCeL London.