Tuesday 21 June 2022
Meet this year's Innovation Faceoff finalists.....Corporate Traveller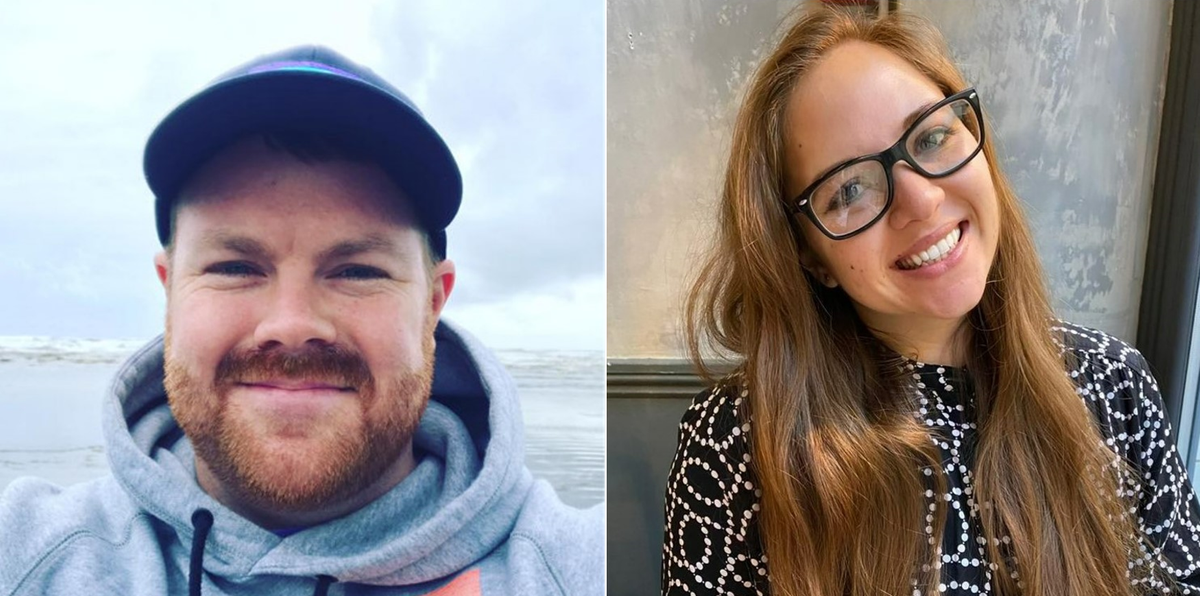 The 2022 Business Travel Innovation Faceoff will feature nine presentations of cutting-edge products, technologies and services developed by suppliers to address industry challenges and support managed business travel, meetings and/or business travellers. The presentations will take place live at the Business Travel Show Europe and streamed online to those viewing virtually via SwapCard.
Name, job title
Rose-Anne Roy Chowdhury, Solutions Manager, Corporate Traveller UK
Trevor Brink, Global Head of Product, Corporate Traveller
When were you founded?
Corporate Traveller was founded in 1993
What problem does your innovation solve?
We live in a world of instant gratification, where you can book a ride in seconds, watch the latest TV shows on-demand or order same-day delivery for goods with one tap. That ease of use and intuitive user experience is increasingly an expectation in the corporate world and not just for big enterprises but for small and medium sized businesses too.
Our challenge was to create a corporate booking experience tailored especially to our SME customers. It needed to be quick, simple, easy to use, with all the content our customers need in one place and delivering tangible cost savings to boot. After all, our SME clients tend to be resource poor in terms of people, time and budget.
We tapped into our intrinsic knowledge of the SME travel space and our three decades of industry expertise to come up with the ultimate solution: Melon.
Melon ticks all the boxes an SME wants from an online booking tool. While there may be other options available, none have been built specifically for an SME's needs, or blend that personal touch and dedicated customer service that our customers want.
Corporate Traveller's new proprietary global digital platform Melon is not your typical, run-of-the-mill online booking tool. Simple to set up and use; the platform offers a one-stop-shop experience for SMEs where they can book and manage travel as well as measure the performance of their travel programme.
What are the benefits to travellers and organisations with travellers?
A seamless user experience
The modern traveller wants options. Melon's next-generation storefront display and user-friendly shopping interface provides exactly that: a great variety of travel options with a rich level of detail. That means travellers can 'shop' to their heart's content whether it is on a desktop or on the Melon mobile app.
The search results are sorted based on company criteria to generate a recommended ranking – the MelonRank. This ranking factors in preferred flights and hotels, timing, traveller preferences, loyalty programmes and of course price, allowing users to always select the best rates.
Thanks to Melon's easy and intuitive user interface, the entire booking process takes no longer than 5 minutes. That's one of the quickest booking flows in the industry today!
The Melon platform offers hands-on support in the form of 24/7/365 chat functionality. The contact details of dedicated expert travel consultants are also readily available.
Travellers will always have the latest COVID-19 restrictions and health and safety information at their fingertips on Melon – and have easy access to travel notifications for things like cancellations and gate changes. A handy traveller safety report highlights all the relevant safety alerts.
Budget is crucial for SMEs, which is why Melon highlights the recommended spend in the search results, guiding users to always choose the best pricing in line with their company policy. This feature can be adjusted based on the seniority or rank of the traveller.
The platform offers exclusive deals and rates that travellers won't find anywhere else. The hotel search results even include a handy comparison with Expedia and Booking.com rates.
Intelligent reporting can offer either a snapshot or a detailed analysis in real-time of the travel programme performance, helping companies make clear decisions in terms of cost management.
What are your plans for future growth?
Melon is a proprietary platform, which means that the team can easily adjust and enhance the user experience based on customer feedback.
For example, following demo feedback from customers, the team decided to add 'heads-up messages' at checkout to flag common user errors in the booking flow. Although clients could intentionally be booking an overnight flight or booking arrival and departure at two different airports in the same city, these actions are flagged as possible mistakes that could lead to a negative experience. By adding this feature at checkout, we aim to reduce the number of support queries and increase customer satisfaction.
Complete this sentence. Business Travel Show Europe is the place to …
find the latest products and services in the industry and meet people who can help your business transform its travel programme.
Corporate Traveller will take part in an Innovation Faceoff presentation on Wednesday 29 June at 14:30-15:30. Registration is open now for Business Travel now Europe, 29-30 June at ExCeL London.