Thursday 11 May 2023
Meet Our Newest UK Destination: Convene Sancroft, St. Paul's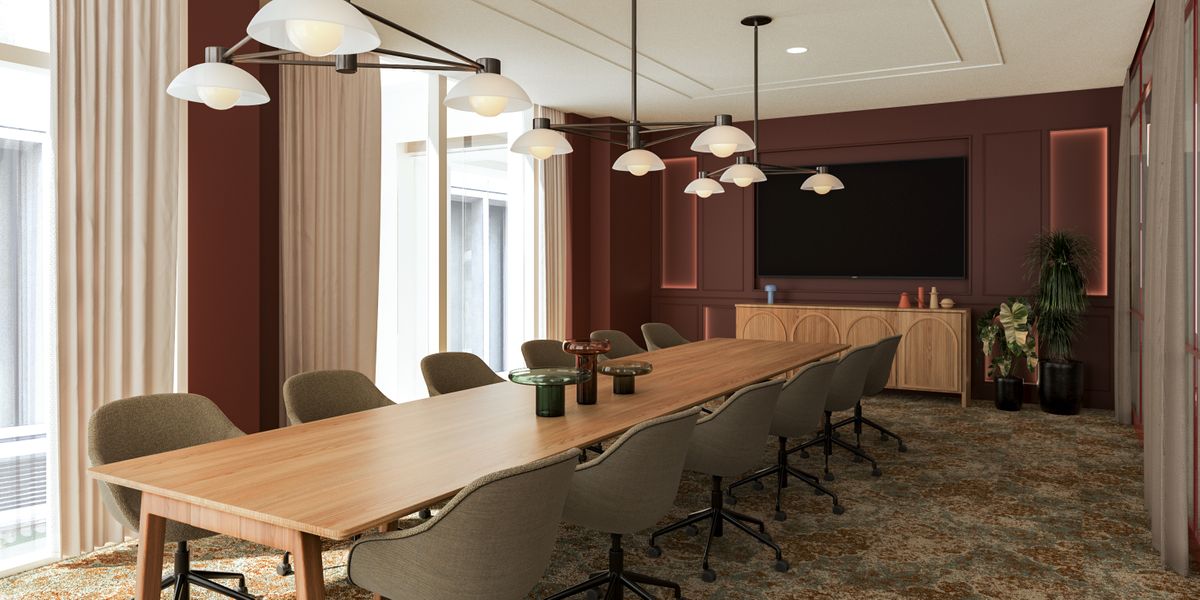 Located in the heart of London, this state-of-art venue is ideal for our hospitality-first, single-solution event experienced. At 45,000 square-feet, Convene Sancroft, St. Paul's will offer the largest meeting space within our global portfolio, as well as the largest single above-ground meeting room in the City of London.
"In London alone, Convene has witnessed a 90% increase in demand for its Meetings & Events product year-over-year. There is a particularly strong appetite in the City of London and, with our new location at Sancroft, St. Paul's, we look forward to serving the meeting and event needs of nearby businesses," said Elliot Sparsis, head of corporate development and real estate, Europe at Convene. "At the same time, we are seeing a number of our existing clients' events growing in attendance and so we're excited to have a new location within our portfolio that offers the size and scale to support their evolving needs."
Convene's first London location at 22 Bishopsgate opened in the Spring of 2022, and its model has already proven successful; 80% of tenants are utilizing our in-building offering for their meeting and event needs and have, in turn, been able to take an average of 5% less square-footage of private office space. This trend is expected to continue at Sancroft where global law firm Goodwin Procter has signed 90,000 square-feet across three levels.
"Convene's presence was a significant factor in our choice of Sancroft as our new London headquarters," said Gemma Roberts, co-chair of the Goodwin London office. "During our search process, we had the opportunity to experience their class-leading facilities at 22 Bishopsgate; the combination of flexibility – and consequently significant cost-savings – and quality were compelling features. We are looking forward to partnering with Convene as co-tenants of Sancroft.'"
With seven unique meeting spaces, including a grand 900-person assembly hall, the venue comfortably accommodates up to 1,200 guests. The redevelopment will also house a 3,000-square-foot amenity center open to all building tenants featuring a lounge area, cafe with barista, library, and special programming. With Convene's proven expertise in delivering premium workday experiences, we're proud to say we have been tapped to design, manage, and activate the amenity center. We will also operate the building reception for the entirety of Sancroft
"Hospitality is at the core of everything Convene does and so we have the unique ability to not only create extraordinary meeting and event experiences within our spaces, but can bring our expertise in delivering an elevated workplace experience to everyone in Sancroft," added Sparsis. "By partnering with landlords to amenetize their assets, Convene can simultaneously increase the building's attractiveness to occupiers while bolstering monitization for owners."
Convene is a single-solution event provider that offers in-house culinary, award-winning design, and AV and production services to deliver a turnkey experience for in-person and hybrid events. Our thoughtfully-designed meeting spaces can be custom-configured to accommodate various event types – from large conferences with main stage sessions and breakout rooms, trade shows and exhibitions, corporate social events, and more.
Since our founding in 2009, Convene has served the meetings and events needs of more than 4,000 companies around the world. With the addition of Convene Sancroft, St. Paul's, we now have a network of 39 premium meetings, events, and flexible office locations across nine cities, making us the largest single provider of premium meeting and event venues in the U.S. and UK.
---
Curious to know more about our newest destination? Head over to our Convene Sancroft, St. Paul's page for more.