Thursday 8 June 2023
Mastering the Art of Productive Business Travel: Your Ultimate Guide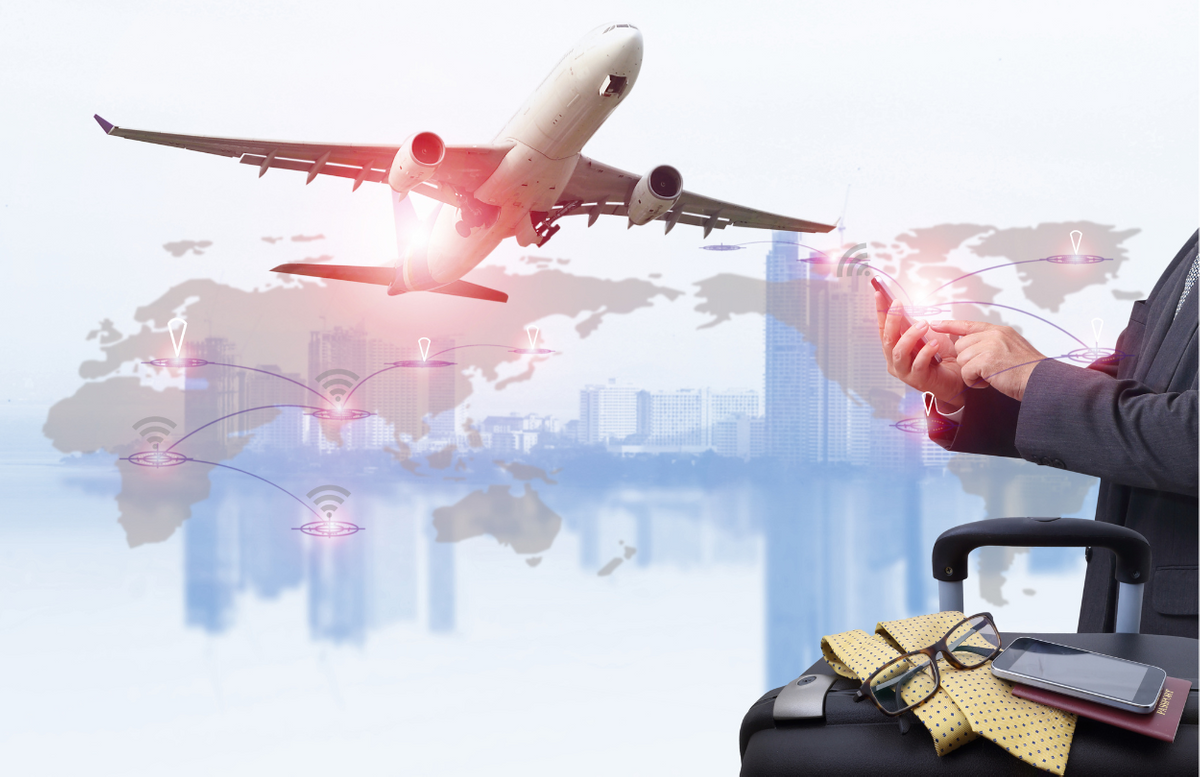 In the ever-evolving business landscape, travel has become an essential component for success. However, navigating the complexities of business travel can be daunting, time-consuming, and often overwhelming. That's why we are excited to share our expertise and valuable insights in this blog, offering you a comprehensive guide to mastering the art of productive business travel.
Planning for Success
Start with a clear purpose: Define your travel objectives and align them with your business goals to ensure every trip has a purpose and contributes to your success.
Time and itinerary management: Learn effective strategies to optimize your time, create efficient itineraries, and make the most out of your business trips.
Smart Travel Tools and Resources
Leveraging technology: Discover the latest travel management tools, mobile apps, and online platforms that can simplify your travel planning, booking, and expense management processes.
Personalized travel profiles: Explore the benefits of creating tailored profiles that store your preferences, travel policies, loyalty programs, and other essential information for a seamless travel experience.
Staying Connected and Productive
Effective communication: Learn how to stay connected with your team, clients, and stakeholders while on the go, leveraging modern communication tools and platforms.
Maximizing productivity: Explore strategies to make the most of your travel time, from optimizing airport and transit experiences to utilizing downtime for focused work.
Navigating Global Travel
Cultural intelligence: Gain insights into different cultures, customs, and etiquette to navigate international business travel with grace and professionalism.
Travel risk management: Understand the importance of traveller safety and security, and learn best practices for mitigating travel risks in unfamiliar environments.
Sustainable and Responsible Travel
Embracing eco-conscious practices: Discover how you can reduce your carbon footprint, choose eco-friendly accommodations, and support sustainable travel initiatives.
Engaging with local communities: Explore opportunities to make a positive impact through responsible travel, such as supporting local businesses and engaging in social responsibility initiatives.
Mastering the art of productive business travel is a journey in itself. By implementing the strategies and insights shared in this blog, you can transform your travel experiences into opportunities for growth, productivity, and meaningful connections. Remember, travel is not just about reaching your destination—it's about embracing the journey and making every trip count.
We hope this guide inspires you to embark on your next business travel adventure with confidence, efficiency, and a mindset of exploration. Stay tuned for more valuable tips and insights from our team at Satguru Corporate Travel Management, your trusted partner in corporate travel management.
This blog was posted by Andy, Business Development Manager at Satguru Corporate Travel Management, who are exhibiting at Business Travel Show Europe on 28-29 June 2023. Come by Stand: K33 to meet our experts. Please register for your visitor pass at http://www.businesstravelshoweurope.com/
We look forward to connecting with you at the event and embarking on a remarkable journey of seamless travel management.