Monday 6 September 2021
It's time to... meet the future of business travel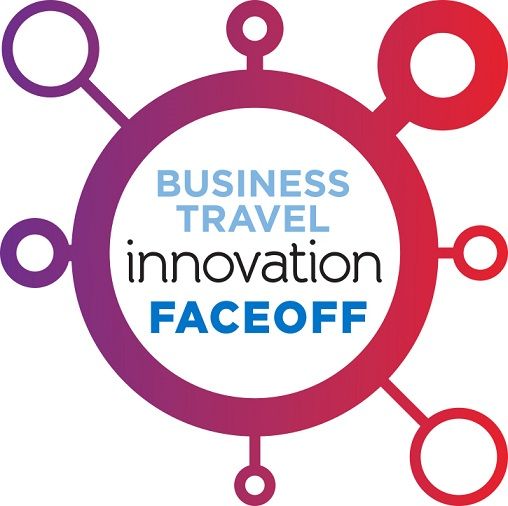 Join us to meet the future of business travel at this year's Business Travel Innovation Face Off. Delivered virtually on our SwapCard platform, Innovation Face Off will feature six presentations of cutting‐edge products, technologies and services developed by startups and suppliers to address industry challenges and support managed business travel, meetings or business travellers.
This year's participants are:
Climate Neutral Group – CNG's Travel Scan Program assesses company travel data to find opportunities to reduce or replace flights, reduce business class flights and switch to more efficient routes or flights using more sustainable fuels
Element Travel Technology – The value‐added reseller provides corporate travel technology directly to corporate buyers or enables smaller travel management companies to provide it to their corporate clients. Element contracts with primary suppliers to support corporate buyers or TMCs with consulting and ongoing servicing for such technology as Atriis Technologies's travel platform, Amadeus's Cytric Travel and Expense, Zenmer's TMC, corporate travel and expense platform and Zoho's expense resell and consulting partners.
Grapevine – The white‐labelled TMC service uses AI engine Marvin to integrate with travel management company data sources when a traveller books a flight or rail trip, identifies booking opportunities and provides personalised messages to the traveller or bookers with in‐policy hotel, or other ancillary recommendations, that take past bookings into consideration. This increases the likelihood of a booking conversion to provide total trip value to the traveller and increased booking commissions for the TMC.
PayPense ‐ Eliminates cash advances by making all travel purchases billed and paid by the company. Through sophisticated integration with players including Amadeus Cytric and HRS, pre‐booked travel items help generate travel budgets for every trip that enable travellers to pay additional expenses by uploading corresponding receipts. PayPense is on open platform that can interact with other systems, including corporate payment systems.
PredictX – PredictX Scenario Builder allows travel managers to take their historical programme, remove parts of it that they know are no longer valid, project future volumes and merge them with fare and rate data as it happens, allowing them to instantly see where the programme is trending to be in the future and to explore what the impact of making various changes would be. PredictX also has integrated CO2 emissions calculations, enabling travel managers to factor in the environmental as well as financial costs of the return to travel.
Hubli- Hubli is every organization's secret weapon to retain and attract the best talent. Record numbers of employees are leaving roles, while according to the Microsoft Workplace Index a staggering 65% crave in-person connections with colleagues. The future of work is home, HQ and Hubli. Employees can access 185,000 spaces on-demand with in-built controls on spend, safety and sustainability. With an ever-expanding portfolio of enterprise clients, Hubli incorporates several new solutions designed to help organizations to streamline access to employees including single sign on, HR systems integration, spend management and centralized billing.
Make sure you don't miss out on who will be announced as the 2021 Business Travel Innovation Face Off winner