Monday 6 September 2021
It's time to... discover Swapcard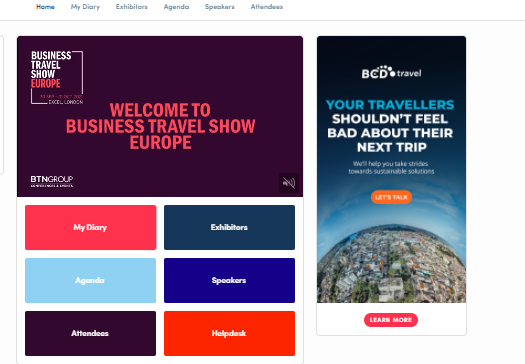 This year, all of our visitors will receive access to Swapcard, the Business Travel Show Europe event app, hosted buyer diary and online platform.
Swapcard is a brilliant tool if you're visiting in‐person or checking in online. You'll find virtual booths for all of the exhibitors on the show floor, and you'll be able to search our exhibitor list and view content, including the live‐streamed panel sessions from ExCeL London and our online‐exclusives including Innovation Faceoff, TED‐style talks and supplier‐sponsored sessions (also streamed on the show floor). All of the content comes with chat and Q&A functions, so it's super interactive and you'll get all of the benefits of being in the seminar theatre with them.
Hosted buyers and virtual buyers will also be able to arrange appointments with exhibitors through Swapcard: the app allows you to see who's registered and who's online, plus you can filter attendee and exhibitor lists to find people you already know and also what to know. The clever AI function means the app will also throw up suggestions of exhibitors we think are a great fit for you based on the criteria you enter when you register.
What's more, all of the content will remain on Swapcard for two weeks post‐show, so there's no need to miss content because you've prioritized those all‐important business meetings.