Monday 6 September 2021
It's time to... be inspired by innovation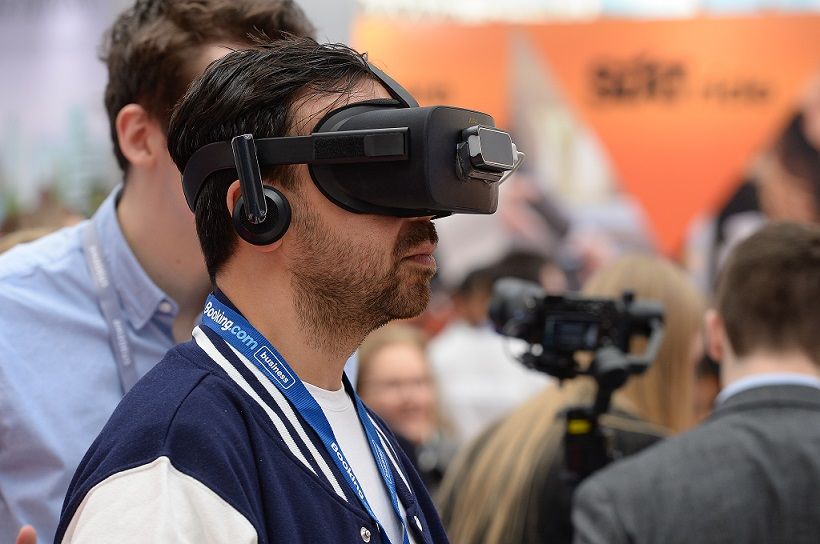 There'll be over 125 world‐class travel suppliers at Business Travel Show Europe representing every sector in the market, from airlines and accommodation, to technology, trains and TMC, plus everything in between, and many of them will be launching innovative new products and services designed to help you plan your post‐pandemic programmes.
Get connected with Agiito
Agiito (stand BTS D150) will be demonstrating Agiito Connect; new booking tools and meetings management technology designed to make travel managers' lives easier. With organisations prioritising their people and our planet, Agiito has created technology that can help manage traveller risk management and wellbeing.
Rebuilding business travel with Amadeus
Amadeus (Stand BTS G130) will be showcasing advancements in the end‐to‐end digital workplace and the latest innovations that are helping rebuild business travel. The team will also be sharing insights on sustainability, duty of care, paperless expenses, new partnerships, the rollout of IATA's NDC enabled content for corporations and advancements in technology that supports its Safe Travel Ecosystem initiative.
Offset your travel to the show with Direct ATPI
If you are travelling to Business Travel Show Europe this year, you can offset your travel to the event thanks to Direct ATPI (Stand BTS E140). The green initiative is part of Direct ATPI's 'map your return to travel' theme for the show, highlighting to travel managers the areas of focus that should be top of the agenda as travel resumes. Carbon‐offsetting will be available to all buyers who pre‐ book a meeting with the team from Direct ATPI at stand BTSE140.
CTM launches new tech at Business Travel Show Europe
CTM will be sharing new technology innovations in sustainability, risk and wellbeing, including updates to Lightning, its proprietary online booking tool. CTM will be showing off their proprietary global technology suite along with the new features at stand BTS B150.
Choice Hotels eyes European growth
Supporting its European growth strategy, Choice Hotels Europe (Nook A) has welcomed a new Dublin hotel to its portfolio, a boutique beachfront hotel with views of Lambay Island and Dublin Bay a few kilometres from the city centre.
Additionally, Choice Hotels EMEA continues its master license agreement with Seera Hospitality to open at least ten hotels in the Kingdom within the next five years. The first three properties – Clarion Jeddah Airport, Comfort King Road Jeddah, and Comfort Olaya Riyadh – are due to open at the end of this year and are available to pre‐book now.
Book a free ride home with Bolt
Buyers are invited to try out Bolt Business's (Stand BTSG155) ride booking platform at Business Travel Show Europe and book a FREE Bolt ride home from the event to experience the service for themselves. Visitors will also be the first to find out about Bolt's new supply partnership with CMAC and learn how their new integration partnership with SAP® Concur® could help employees automatically expense their work rides, saving time and money.
Clarity launches Brighter Events brand
Clarity (Stand BTS C170) is launching a new stand‐alone event management brand called Brighter Events, built on the ethos of Don't Do Dull and can manage all event needs, from small and intimate to large scale and global.
With the backing of top 10 UK TMC Clarity Travel, Brighter Events is helmed by Paul Casement who has 20 years' events experience and said: "There was only one stage big enough to launch Brighter Events and that's Business Travel Show Europe."
Meet the edyn projects
Serviced apartment and aparthotel brand edyn has two stands in this year's International Hotel Village (BTS F110/ F111), where you'll find Cove and Portal.
Cove embodies the notion of flexible living – combining considered design with seamless technology to enable life in all modes. edyn's mission is to create the next generation of serviced apartments, which cater to travellers seeking carefully designed spaces in central city locations across the UK and Europe; suitable for a business trip, city escape or family holiday.
The edyn Portal is a personalised platform to book and modify business travel that's customised to a client's travel policies. Aimed at business travellers, bookers and travel managers, the Portal covers all facets of business travel for companies of all sizes, for one or multiple locations. Designed to give business travellers the power to book seamlessly, making extended stay as easy as booking a weekend away, it provides on demand access to a global inventory.
MIDOCO's opens Umbrella at Business Travel Show Europe
First time exhibitor the MIDOCO Group (Stand BTS E223) will present Umbrella Faces, which lets corporate travel departments control traveller profiles and distribution to multiple TMC systems such as GDS and booking engines. The profile automation software empowers companies to take responsibility for the traveller profile data and provides efficient solutions for multinationals with multi‐TMC travel programmes. The synchronisation of personal profiles between booking systems reduces workload in HR departments. Quickly integrating HR feeds and schedule deletion dates is essential to comply with GDPR requirements regarding offboarding former employees.
Helmut Pilz, VP Business Development at Umbrella Faces, comments: "From many conversations with corporates travel departments, we see the need to manage customer profiles internally. The main reasons are GDPR compliance and the simple management of people data in a multi‐TMC travel program. It becomes easier to onboard and trade with TMCs if both the corporate travel department and the TMCs apply Umbrella Faces."
Nomadic delivers next‐generation solution for business travellers
The latest upgrade to Nomadic's (Stand BTS E150) end‐to‐end travel document management innovation – showcased at Business Travel Show Europe ‐ brings in management of Posted Workers throughout the EU. The Nomadic solution is focused on work readiness across Europe to support the fast deployment of crucial workers, while remaining compliant with the Posted Worker Directives in the region.
Nomadic, founded by experienced industry figures, is bringing a technology‐led approach to support immigration compliance, business visa management and document procurement. Supported by immigration professionals, the firm's solution ensures users are travel ready. Its integrated immigration compliance assessment also has optional GPS capabilities that take it to another level. The app can also integrate with third‐party post‐trip tax reporting systems and multiple other applications.