Tuesday 4 April 2023
first major airport in the UK to have a full CT security scanner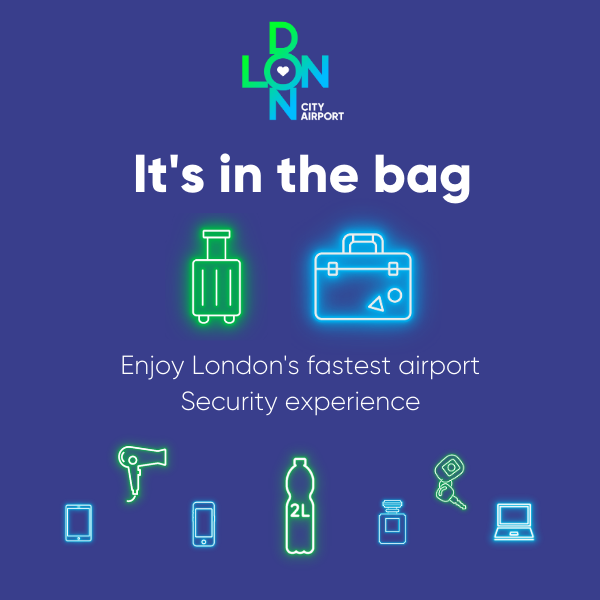 London City Airport today becomes the first major airport in the UK to deploy next generation security scanners for all passengers, enabling travellers to pass through security without removing laptops and liquids from their hand luggage.
Passengers flying from the central London airport for the Easter getaway will be the first in London to benefit from the new guidelines. They no longer have to restrict toiletries and liquids to 100ml bottles and can leave laptops, tablets and mobile phones in their bag, as they pass through streamlined security screening. Bottles with a capacity of 2 litres are also now permitted at London City Airport.
The introduction follows successful trials last year and positive feedback from passengers. London City expects travel to continue to rebound this year and is preparing to welcome close to 4 million passengers in 2023.