Friday 14 April 2023
Duty of care in corporate travel: why does it matter?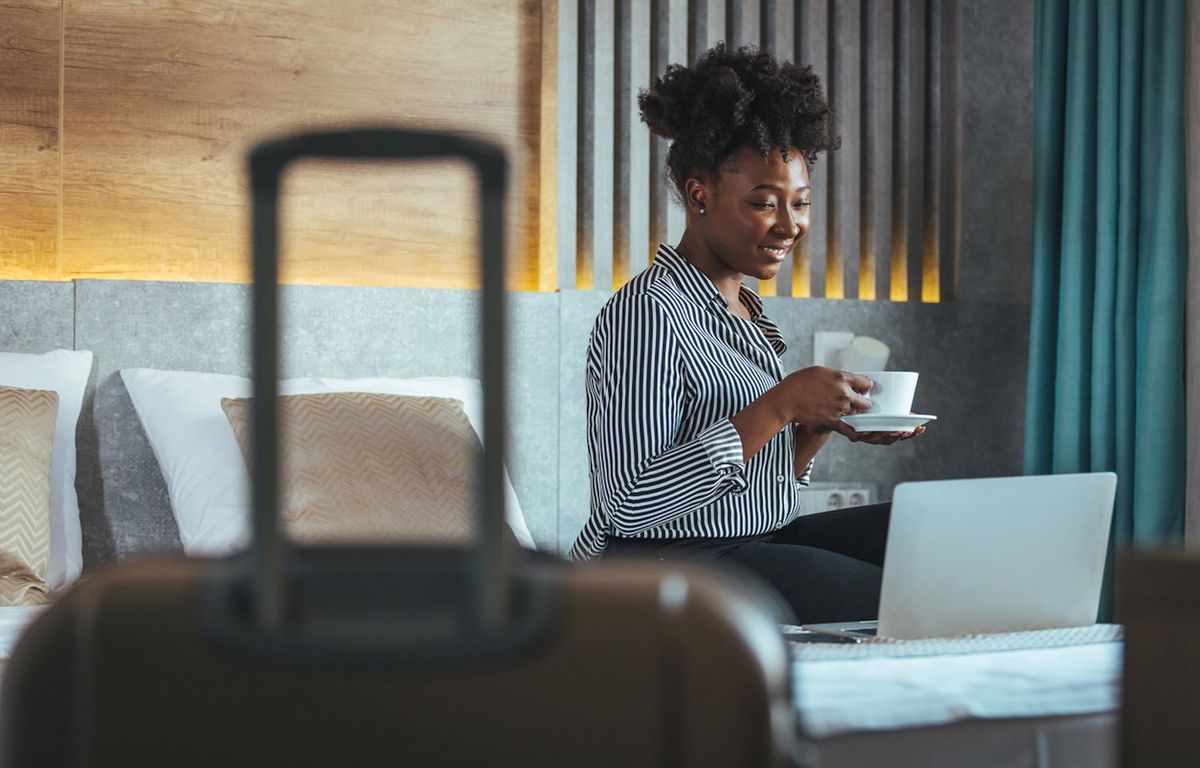 In times of global health crises, political unrest, and natural disasters, the safety and wellbeing of employees is a top priority. 3Sixty's latest blog provides a deep dive into duty of care, covering:
- What duty of care is
- Why duty of care matters
- Safety risks to consider when organizing business trips for employees
Business trips can be great tools for companies. A well-planned, productive corporate trip can open doors for new business opportunities and connect your company with professional talent pools. Business travel, including employee relocation plans, is also an effective way to boost team productivity when executed correctly.
When it comes to business travel, you may have heard the term "duty of care" thrown around. But, what exactly is it and why does it matter? Here, we deep dive into duty of care and why it should be a top priority for businesses across the globe.
What is duty of care in corporate travel?
When your employees are traveling for business, you have a responsibility to ensure there is a plan in place to care for them and protect their safety. In times of global health crises, political unrest, and natural disasters, the safety and wellbeing of employees is a top priority. Whether employees are away for business, working remotely or simply out of the office for work reasons, you must ensure employees' physical and emotional safety, comfort and wellbeing at all times.
Duty of care is an integral part of any corporate travel policy and covers a wide range of risks, from general health and safety to discrimination, stress, and violence. For employers, duty of care is a demonstration of concern for employees' safety - and it involves taking every precaution necessary to eliminate risks to them.
Why does duty of care matter?
84% of travelers expressed mental health worries pre-pandemic. Now, as restrictions lift around the world and we look to return to 'normal', many people may find the prospect of traveling daunting.
There are risks associated with business travel, from your employees' health and safety, to extreme weather events, economic risks, cybersecurity breaches and terrorism. Companies need to recognize these risks and make thorough plans to mitigate them. Not only does having duty of care policies in place help avoid issues, but it can also improve how employees feel about your company. Remember, a smooth and seamless trip is a productive one.
Safety risks to consider when organizing business trips for employees
If you have employees who regularly travel across the globe, here are some safety risks to consider and incorporate into your duty of care program:
Employee health
Following the pandemic, travelers over 55 are significantly less likely to travel, citing health worries as a top reason why. The pandemic put a great focus on health, particularly in the travel industry. While you can't predict medical issues, you can certainly plan how to manage them beforehand:
Research the availability of healthcare in the area. Ensure your employees know how to access medical support and have the correct insurance.

Advise employees on the required vaccination courses for the country they are traveling to in order to protect them from diseases and health threats.

Look at food and water safety before employees travel and advise accordingly.
Business travel accommodation
Employees must have access to safe, vetted accommodation while away from home in an unfamiliar setting. Booking with a housing provider that prioritizes security is crucial to protect employees and their possessions.
Look for corporate accommodation companies with 24-hour service teams to hand in case employees need extra support or have an issue with their accommodation.

Work with a professional housing provider that has a global network of accommodation. This means that employees have access to safe housing even in the most remote areas.

Part of your duty of care responsibility includes monitoring where your employees are when out of the office for work. Choose a housing provider that provides visibility on employees' check-in and check-out status to help monitor their safety.
Political instability
Political instability can drastically affect travel plans and travelers. From mass protests to rising tensions in certain countries, it is your responsibility as a company to ensure the destination your business travelers are heading to is safe.
If employees are traveling to or through politically unstable areas, they may require extra training on what to do in times of uncertainty or how to assess whether a situation is safe.

Always research these countries beforehand. Employees should have access to accurate, up-to-date information (this can change hour by hour), and all of the information they need for a safe trip.

Remember, employees may feel a range of emotions when visiting politically unstable countries. Negative feelings may include anger, fear and anxiety. It is your duty to provide employees with the support they require, including training, guides, or HR resources.
Duty of care in employee travel isn't just about covering your back as a company; it's the process of supporting and empowering employees, looking out for their mental and physical health, and demonstrating the concerns and measures put in place to protect them.
Who are we?
3Sixty is a state-of-the-art marketplace that reduces the noise in extended-stay travel.
Our HomeMatch™ technology leverages machine learning and human expertise to curate quality, cost-effective housing where your employees feel safe, comfortable, and at peace.