citizenM - the hotel that changed hotels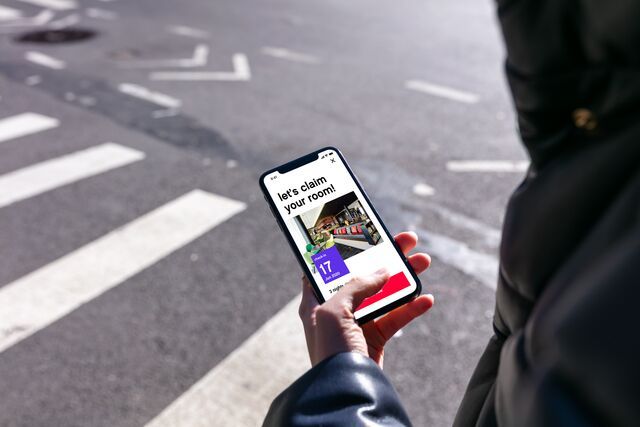 In 2008, the first citizenM hotel opened at Amsterdam's Schiphol Airport. It was, in a word, different. No reception desk, no lobby, no white-glove restaurant. The team was the perfect size – big enough for fabulous guest service, yet small enough for guests to see the same friendly faces again and again.
Instead of a lifeless lobby, the hotel had an oversized living room with Vitra furniture, museum-quality art, hundreds of books, and a 24/7 canteenM bar serving everything from delicious breakfasts to late-night cocktails. Instead of a reception desk, a self check-in kiosk – zero queues, no forms to fill out, key-in-hand in one minute. And in the bedrooms – independently ventilated air, minimal furniture, no carpets or bedspreads. Plus – free Wi-Fi and Chromecast streaming, jetlag-busting showers and XL king-size beds.
If this hotel could talk, it would say 'goodbye, stuffy hospitality… hello, affordable luxury'! And it was so successful, we repeated it 30 more times – for a total of 31 hotels in 18 cities.
But that wasn't enough for us.
Contactless stay – superpowers for your phone
First came the free app. Then came the app-powered contactless citizenM stay. Anyone can have it – there are no memberships or special invitations. The contactless stay looks like this: using the app, the guest checks-in on their own phone while on the way to the hotel. One stop at the kiosk to pick up a key card and activate it with their phone. Onto the bedroom! The entire room is controlled by the app – lights, blinds, temperature, TV and entertainment. Dinner time! Browse our menus via the app and place an order (ordering is available at select hotels). Pay for all hotel purchases via the app too. Need a second duvet or extra towels? Hello, app chat. And on departure day, it's an easy app check-out. This is the citizenM contactless experience – available everywhere.
Drop by stand K71A to find out where we are headed next!