Tuesday 14 June 2022
Business Travel Show Europe unveils 2022 Innovation Faceoff contestants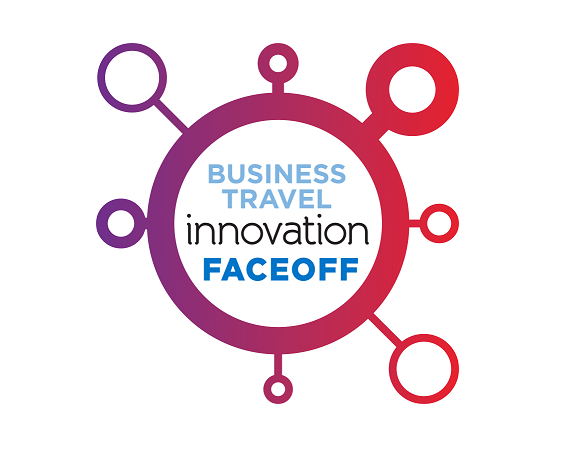 Business Travel Show Europe has unveiled this year's Business Travel Innovation Faceoff contestants who will battle it out to be recognised as the most innovative tech with the power to disrupt global business travel for the better.
The nine presentations will take place live at ExCeL London on Wednesday 29 and Thursday 30 June (South Gallery 19), followed by a feedback session from the judges prior to ultimately crowning this year's winner.
The presentations – and prize-giving – will be watched live at the event and streamed online for any corporate travel/procurement buyers who are unable to attend.
This year's judges are:
Jack Dow, CEO, Grapevine – last year's Innovation Faceoff champions
Carine Moran, Regional Travel Manger, EMEA, ServiceNow
Ian Spearing, Global Innovation and Technology Leader, EY
Steve Clagg, Travel Technology Manager, Microsoft
This year's finalists are:
Travel and expense for corporate travel hasn't moved with the times and travellers still have to switch between multiple platforms and apps to log-on, search, book, pay and expense. Amadeus' solution - Cytric for Teams - enables employees to better collaborate and manage travel and expenses, overcoming the most common traveller pain points throughout the end-to-end travel experience.
Described as modern infrastructure for the travel industry, Arise builds distribution technology that removes the need for intermediaries between hotels and travel sellers, helping hospitality providers. Connecting travel sellers directly with hotels can improve booking profitability and traveller experience.
Melon is a corporate booking experience tailored especially to SME customers who tend to be resource poor in terms of people, time and budget. It's quick, simple, easy to use, and with all the content customers need in one place to deliver tangible cost savings.
HRS' Green Stay Initiative is a groundbreaking solution that leverages proprietary technology to give procurement leaders and everyday business travellers an intuitive system to identify, compare and prioritise hotels that contribute to reducing the ecological footprint of the lodging portion of the typical business trip.
Jyrney provides transformative mobility solutions to the travel industry. Starting with taxi and chauffeur, and moving on to car hire, coach, car share and micro-mobility, Jyrney brings ground transport together to a single platform allowing TMCs to provide safe and connected ground transport trips for their travellers.
In ten years, Simard claims it will be 'the verb for using direct distribution'. Everybody knows that travel distribution is in a mess. It uses legacy technology, it is expensive, complex, administratively challenging and in many places broken. Simard is a professional applications provider to Winding Tree, which was founded to further the cause of open, cheaper, better travel distribution, and it only makes money by adding value to the underlying free marketplace. Decentralised marketplaces have proven to work in finance, next is travel.
Table4One is the innovative platform that connects business travellers all around the world, in the real world. It geo-locates solo business travellers and intelligently matches them based on their profile and preferences to connect them in the real world. They are then steered towards curated experiences with industry partners, which earn commission.
Instead of stepping in to becoming another replicator, TripStax has stepped back to look at what innovation can really mean within the business travel industry. It hasn't reinvented how travel is managed; it's reinvented how the ecosystem that underpins it can be reimagined. TripStax has innovated how data is managed: a fully connected modular stack of industry-leading proprietary business travel applications by The Core, a central data powerhouse that consumes, enriches and manages all business traveller booking, profile and invoice data across the entire TripStax eco-system.
In 2020, the global transportation sector produced approximately 7.3 billion tons of carbon emissions. This equates to around 25% of total global carbon emissions. TripShift is an automated carbon tracking platform helping people, businesses and communities to understand, manage and reduce their transport related carbon emissions.
David Meyer, Executive Director, The BTN Group, said: "The Business Travel Innovation Faceoff was introduced to give innovative businesses a much-needed platform to get airtime and traction for their game-changing products and services, as well as to introduce travel buyers to the future of business travel.
"We're at a really interesting time for business travel, travel managers and travellers as we exit the pandemic. Everyone's needs have evolved ten-fold in the last two years, and it's time that tech stepped in and stepped up to create a frictionless experience for everyone."
Business Travel Show Europe is the leading business travel event in Europe and returns as a fully face-to-face event at ExCeL London on 29-30 June 2022 alongside The Meetings Show and TravelTech Show, which returns to connect the travel tech industry in-person after more than two years away. The conference is free for qualified travel buyers, bookers and managers. Non-buyer visitor passes can be purchased online.