Thursday 4 May 2023
Academic travel management with Clarity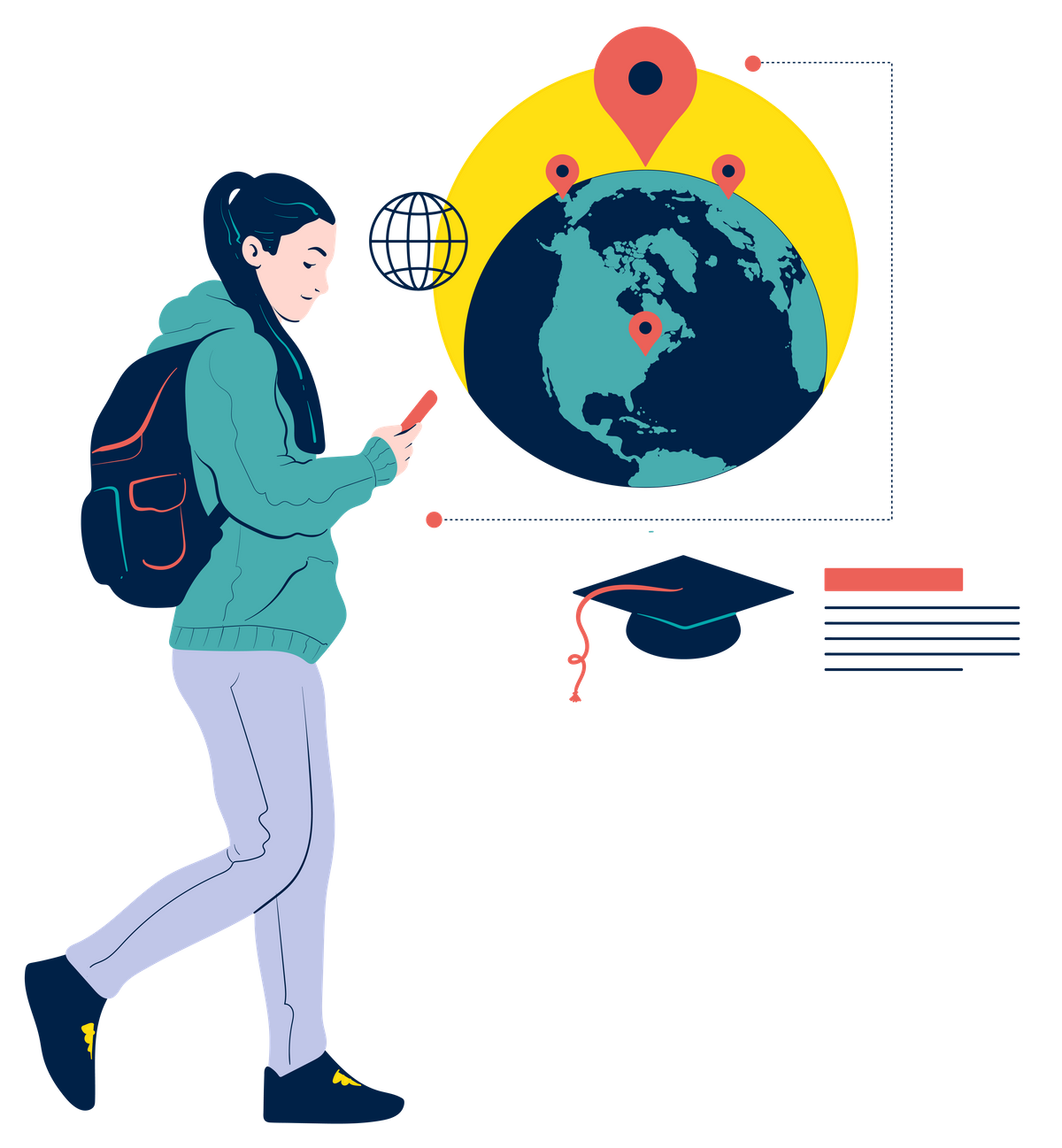 Navigating the complexities of international travel for academic organisations can be a daunting task. Fortunately, with the help of specialised travel management companies like Clarity, institutions within the academic sectors can take advantage of a range of benefits that can save them time, money, and effort.
Navigating the complexities of international travel for academic organisations can be a daunting task. Fortunately, with the help of specialised travel management companies like Clarity, institutions within the academic sectors can take advantage of a range of benefits that can save them time, money, and effort.
TMC vs. In-House Travel Management
When it comes to managing travel for the academic sector, there are two main options: using a travel management company or opting for in-house travel management.
In-house travel management involves appointing an in-house team to handle all aspects of booking and coordinating student travel. This can be beneficial for institutions that have dedicated resources to manage their own travel. However, it can require a substantial investment in staff and training to ensure that the process is managed correctly.
On the other hand, a travel management company (TMC) can provide professional services to manage all aspects of booking student travel, from selecting flights and hotels to ensuring that travellers receive the best value for their money. TMCs are typically experienced in the sector and are able to offer tailored services that meet specific requirements. Clarity are number 1 on the SUPC framework which means we can provide guidance when it comes to selecting the most cost-effective routes and accommodations for groups. Additionally, we can help reduce paperwork and administrative duties, freeing up resources that can be used for other purposes in-house.
Ensuring Compliance with University Policies and Regulations during Travel
Ensuring compliance with university policies and regulations during travel is a critical aspect of travel management in the academic sector. These types of institutions have specific policies and regulations in place to ensure that their employees and students conduct themselves appropriately while representing the institution.
They must also comply with international travel policies and regulations which can vary depending on the destination country and may include visa requirements, immunisations, and restrictions on travel to certain countries. Using Clarity will help to manage all of the above to ensure regulations and requirements are met without stress or worry.
Maximising your travel budget with TMC
Managing travel expenses is a key factor in operating a successful academic program. This is why engaging the services of a travel management company can be beneficial.
At Clarity, we have a team of travel experts in the academic sector, allowing institutions to tap into our knowledge and experience. This can be hugely beneficial when it comes to finding the best value flights, hotels and car hire, as we have access to the best deals and discounts. We are also able to advise on the most suitable solutions for your particular requirements.
One of our success stories involves our involvement with the University of Southampton. The University had no mandated travel contract and users booked via a number of TMCs or direct with suppliers/internet providers. This obviously made it very difficult for the University to control spend or policy. With a track record of implementing travel services and a robust online and offline offering, Clarity was able to help control spend and make travel bookings more efficient.
Mary Hurst – Head of the International Business Team at the University of Southampton said "Clarity delivered cost-saving opportunities with full visibility of all spend, control of policy and greatly improved the duty of care responsibilities through live traveller tracking.."
Other challenges faced by academic organisations
Apart from ensuring compliance and managing budget constraints, travellers within the academic sector can face several other challenges. One of these challenges is the need to consider technology solutions. Academic organisations must establish and maintain technology solutions that can enhance the efficiency of travel booking, provide real-time information to travellers, and monitor travel expenses.
Another factor to consider is training. It is essential to provide appropriate training and education. Academic institutions are obligated to offer their travellers comprehensive training and education regarding travel policies, regulations, and best practices. This includes educating travellers on the potential hazards associated with travel and how to minimise these risks.
At Clarity, we are on hand to help throughout the whole process of booking and arranging travel for those within the academic sector, as well as providing all information necessary to aid a safe and seamless travel experience.
Sustainability matters
Organisations within the academic sector are becoming increasingly focused on sustainability and reducing their carbon footprint. At Clarity, we also take our responsibility to offset the carbon footprint created through travel seriously, and we are committed to promoting a more sustainable approach to business travel overall. Usually on the same page when it comes to sustainability, we can ensure the travel provided is always the most sustainable.
Case Studies: Successful Travel Management in the academic sector
The University of Southampton is just one of many success stories we hold when it comes to providing travel management within the academic sector. Whether your academic institution is engaged in vital research, recruitment efforts or essential projects, we specialise in arranging and managing travel for universities, colleges, and research centres. Our services include booking flights and accommodations for both students and staff, providing consultation on risk management and duty of care policies, and even arranging for transportation where needed.
Our academic travel management services effectively stream the travel process, resulting in significant time and resource savings. This allows institutions to prioritise their mission of education and research without being burdened by the complexities of travel management.