Friday 13 August 2021
60 secs with … James Diaz, sales director, Travel Planet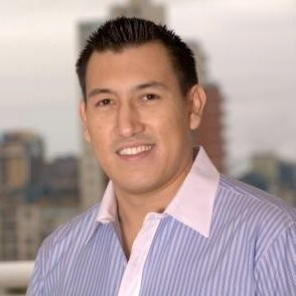 Apart from the obvious, or perhaps including the obvious, what's the biggest challenge facing the business travel industry and why?
The biggest challenge facing the business travel industry will be to support both companies and business travellers as we recover from COVID and return to normal.
If we consider Covid 19 specifically, the question of management of risk and duty of care for travellers and companies is more of a priority than ever before. Even though the UK and Europe's Covid -19 vaccination programmes are in progress, until the popular business destinations are largely vaccinated, we will live with a lack of confidence around even booking travel, never mind actually travelling.
The question of measurement of carbon emissions and mitigation or offset is also a significant topic. Climate change is here — it's not on its way.
Do you think business travel activity will ever resume to pre-pandemic levels? If yes, when? If no, why not?
It will be a matter of years to get back to pre-pandemic levels i.e., mid/end of 2024. However, it is likely that the pattern of the travel will be different - long distance trips won't be just for one meeting, and companies and travellers will be more conscious of cost and environmental impact.
In the short term, the health risks of being out of a familiar (and perceived to be safe) environment may drive different behaviour in terms of frequency and duration of journeys. UK domestic travel should return much faster than international travel, assuming no further lockdowns. Of course, this will depend on the success of the vaccination programme and any future requirement for reintroduction of restrictions.
What support would you like to see from government(s) to get us all back on the road?
Continued support of furlough scheme until the end of 2021. Clear criteria for the removal and imposition of restrictions. Vaccination passports. Free testing for business travellers.
How can the travel industry become more sustainable and why is this so important?
The travel industry will become more sustainable by developing a global, sustainable vision across suppliers, travellers, and customers and TMCs. We need to inform and educate customers and travellers at all steps of the business travel process, before, during and after. We have to use our industry bodies to lobby for improvements across the supply chain.
Why are you looking forward to attending Business Travel Show Europe?
Business travel is a very emotive subject. Face to face meetings are essential to reinforce cooperation, collaboration and build trust but, equally, some businesses now perceive that they are no longer required or should be much reduced. The show will give an opportunity to test the extent of this across the market. It will be a great opportunity to meet up with clients, prospects, friends, suppliers, and new partners, and to restart at full throttle.
What's the one thing that you've missed most from meeting in-person?
Business and relationships are about people - no matter how good a product or service is, people make it work. Building rapport and trust with clients - you don't need to travel for every meeting, but it's so much easier to have a remote discussion with somebody after you have met them in person.
Tell us in 20 words or less why buyers should attend your sessions at the show?
People who see our solution are impressed and surprised we can provide so much value for so little cost.
Travel Planet are exhibiting at Business Travel Show Europe on 30 September - 1 October. To register for free access, please visit this link.