Wednesday 1 June 2022
Automating TMC Core Processes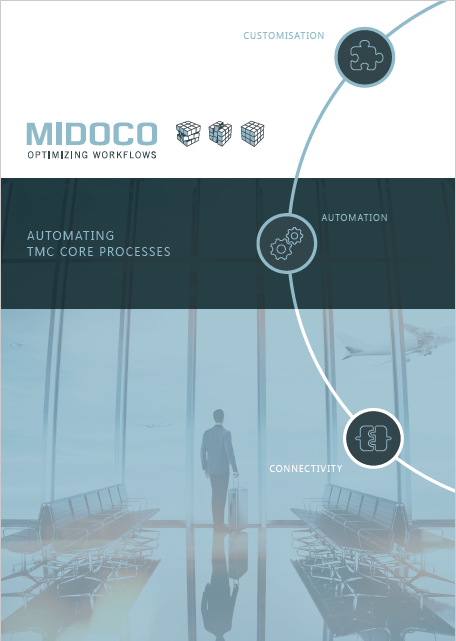 We offer a highly customisable engine that delivers all degrees of
automation. Our flexible modular service layer enables your travel
organisation to pick and choose the specific functionalities you need. This includes the capacity to personalise and shape central components of the MIDOCO software such as Transaction Fee Management. You can add or remove capabilities like the multi-dimensional calculation of transaction fees and the ability to determine fees based on contextual and transaction information. Also, if you would like MIDOCO to maintain your travel subledger either alongside or linked to your primary accounting system, you have the choice to do so.